Watch 101-year-old woman win 100-meter gold at World Masters Games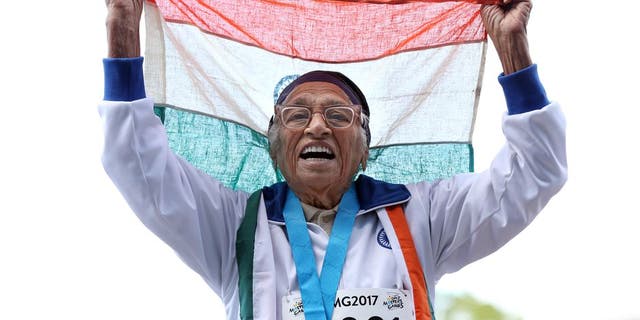 Man Kaur made history this week,becoming the oldest woman to win gold in the 100-meter dash at the World Masters Games in Auckland, New Zealand, at the age of 101.
On Monday, the great-grandmother of 12proved herself thebest (and only) competitor in the 100+ age category, running the 100-meter in 74 seconds about the same amount of time it took herinspiring journeyto become an internet sensation worldwide.
And Kaur, who started running while in her 90s, shows no sign of letting up, competingin the 200-meters, shot-put and the javelin throw at the Games as well.
"Whenever she participates, she wins gold," Kaur's grandsonNirmal Singh told CNN.
"I will run as long as Guru's (God's) grace is with me," Kaur told CNN.
Godspeed.
TOSHIFUMI KITAMURA | AFP/Getty Images