Washington Capitals winger TJ Oshie dedicates Stanley Cup win to Alzheimer's-afflicted father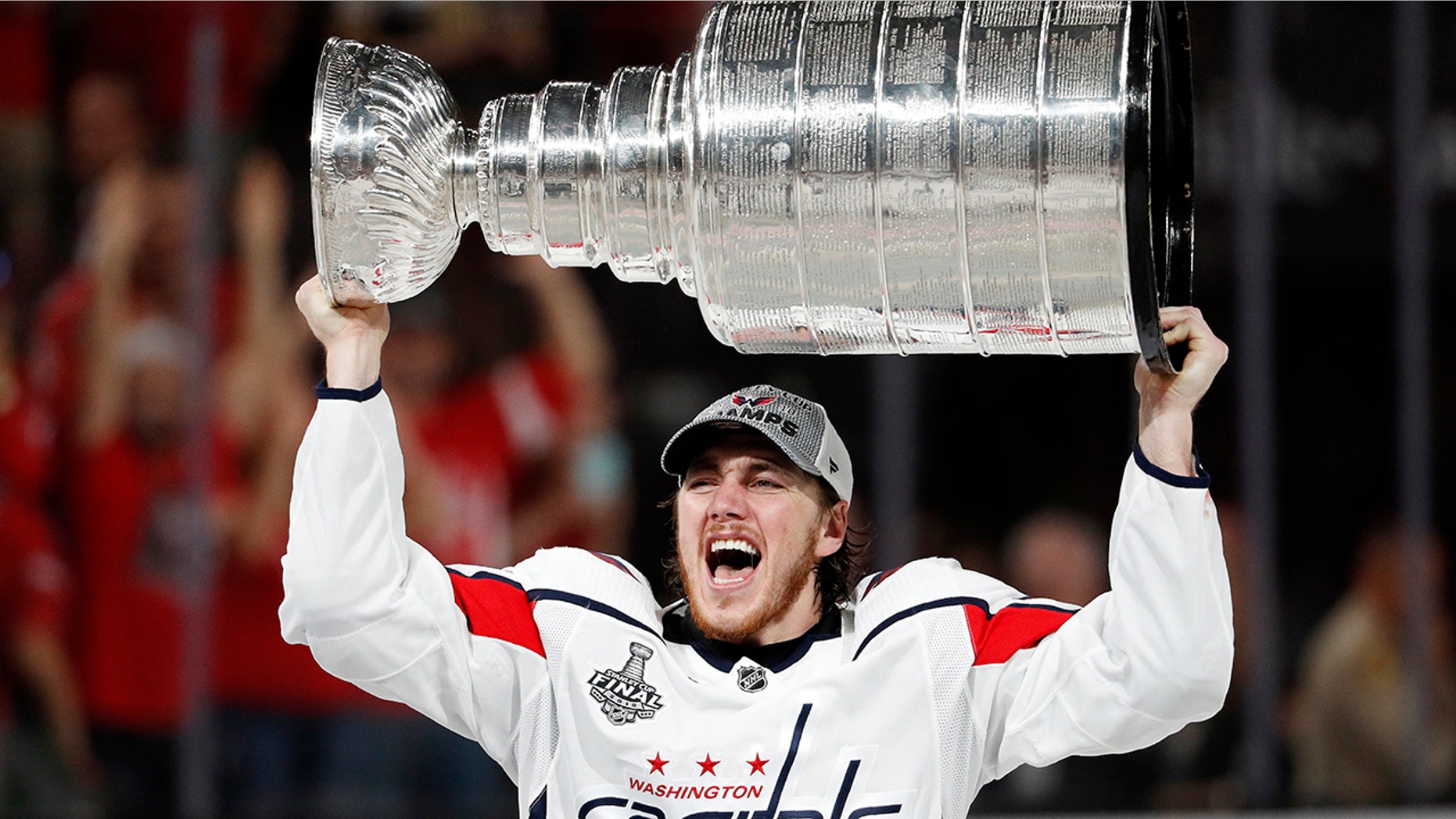 Washington Capitals winger T.J. Oshie went right to his father immediately after his team defeated the Vegas Golden Knights, 4-3, to win the Stanley Cup on Thursday night.
The elder Oshie -- like his son, named Timothy -- has been battling Alzheimer's disease for the last five years. This win was for him.
"My dad, he doesn't remember a lot of stuff these days," Oshie said as his voice choked up. "He remembers enough. But I tell you what, he's here tonight. I don't know where he's at, but this one will stick with him forever. You can guarantee that."
The raw emotion Oshie showed after the game could put a tear into anyone's eye. He said he couldn't have done it without the support from his father – who served as one of his coaches on Oshie's childhood teams.
"To have him here is amazing," Oshie said of his father. "He doesn't travel very well, and I've been trying to figure out how to get him out all playoffs. It was kind of a perfect storm to get him with my aunt and sister out from Seattle."
Oshie, who scored eight goals and recorded 13 assists throughout the entirety of the postseason, skated around the ice with his daughters later in the celebration.
"Besides my family, that's one of the best feelings I've ever had," he said. "It's for my family. For my two little girls. I got my name on something so they'll know that dad played hockey when they grow up."
Oshie became sort of a household name in 2014, when he scored four goals for Team USA in an eight-round shootout win for Team USA over Russia at the Sochi Olympics, including the game-winner that put the U.S. over the Alex Ovechkin-led Russians. Now Oshie and Ovechkin will each get their name engraved on hockey's most famous trophy.
"I don't know where he's at, but this one will stick with him forever."
However, this win with his father in the crowd is something that no one will forget.
"His memory is slipping a little," Oshie said. "This is one memory that I don't think he's going to forget."
The Associated Press contributed to this report.