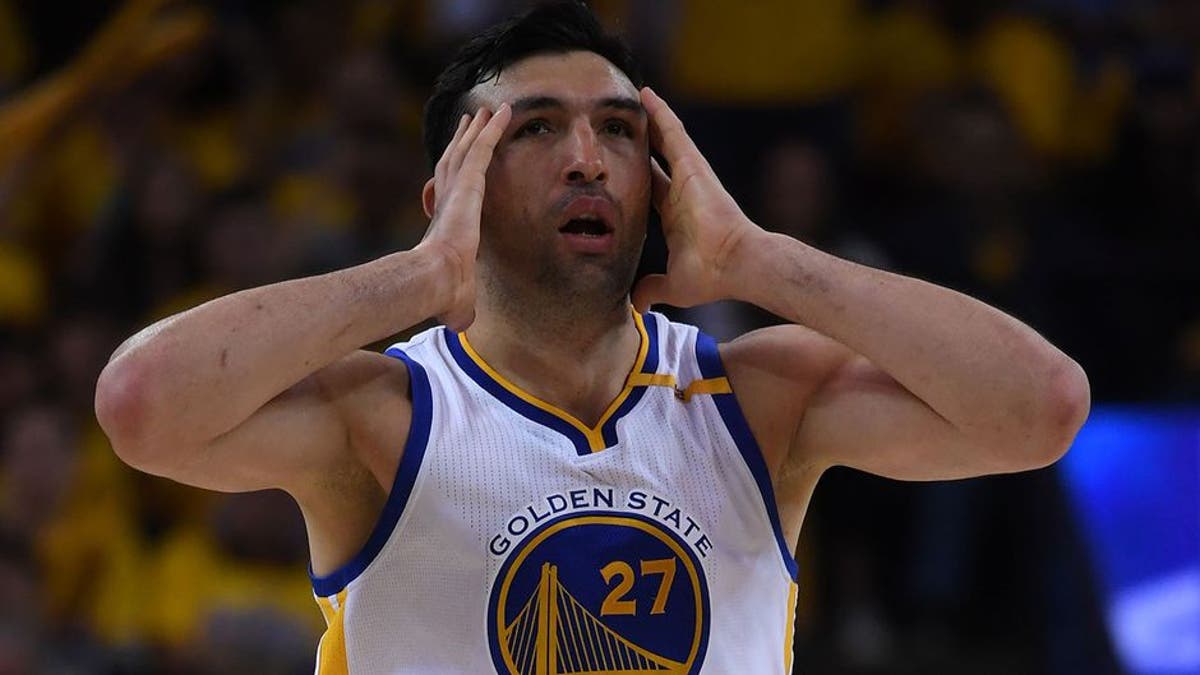 Golden State Warriors center Zaza Pachulia slid under a jump-shot from Kawhi Leonard in Game 1 of the Western Conference finals, causing Leonard to suffer an ankle injury after landing on Pachulia's foot.
The play has been debated and dissected ever since, with plenty of folks believing that what Pachulia did was dirty at best, and intentional at worst. One of those with the latter opinion is Spurs head coach Gregg Popovich, who ripped Pachulia for his actions the very next day.
In an interview with USA Today's Sam Amick, Pachulia explained why he believed that rant from Popovich was directly responsible for the threats on social media that his family received.
I dont blame everything on Pop, but what he said had a lot of influence (and) you had a lot of people where, unfortunately, you cant control what everybodys intelligence is, Pachulia, who has an eight-year-old son, a seven-year-old son, and a four-year-old daughter with his wife, told USA TODAY Sports on Sunday. (Fans) just hear the message, and its, Ok, Pop said so and now lets do this. Its just wrong. Youve got to think, and realize. Threaten me, but dont threaten my wife or say something about my kids. Its just wrong.
Me as a person, as a man, I dont mind dealing with it. But I hate to see my family deal with it. My wife and my kids who have nothing to do with it, who are very innocent. … I just hate my family going through that. They dont deserve that. Im not blaming everything on (Popovich), but he was a very big part of it.
Pachulia said that extra security was hired to guard the entrance to his kids' school as a result of those threats -- which he clearly believes were incited by Popovich's words.
Look at what happened at the school," Pachulia said. "It was unfortunate. They had to get extra security because we are living in a world today where social media is so active, you can find any news you want to, hear any news you want to, and obviously its a hot topic lately. They just had hired extra security for the entrance, and make sure nobody goes in the school. … Its just not fair. It does upset me.