Warriors will get to test their 7-foot rookie vs. young Lakers stars in season finale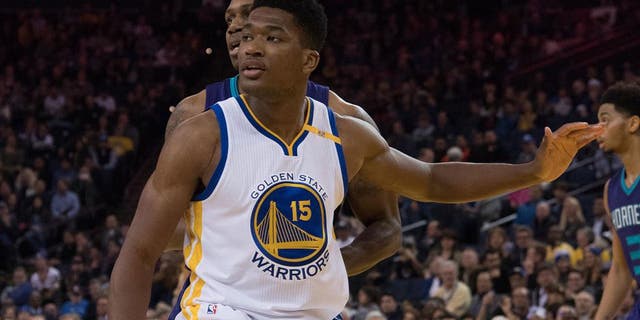 The Golden State Warriors called up center Damian Jones from the D-League on Tuesday and will get to test their 7-foot rookie against the young Lakers stars in the season finale.
Jones has played in just nine games for the Warriors, averaging 1.7 points and 1.8 rebounds in 7.3 minutes. But he was the D-League player of the month in March/April after averaging 17.6 points on 65.4 percent shooting, and he had 17 points on 7-for-12 shooting, 12 rebounds, two blocks and two steals Monday night as his Santa Cruz team was eliminated from the playoffs.
Jones should get an extended look Wednesday with Draymond Green, Matt Barnes and Andre Iguodala all out against the Lakers.