Warriors reportedly upset Thunder did little to ease tension in Kevin Durant's OKC return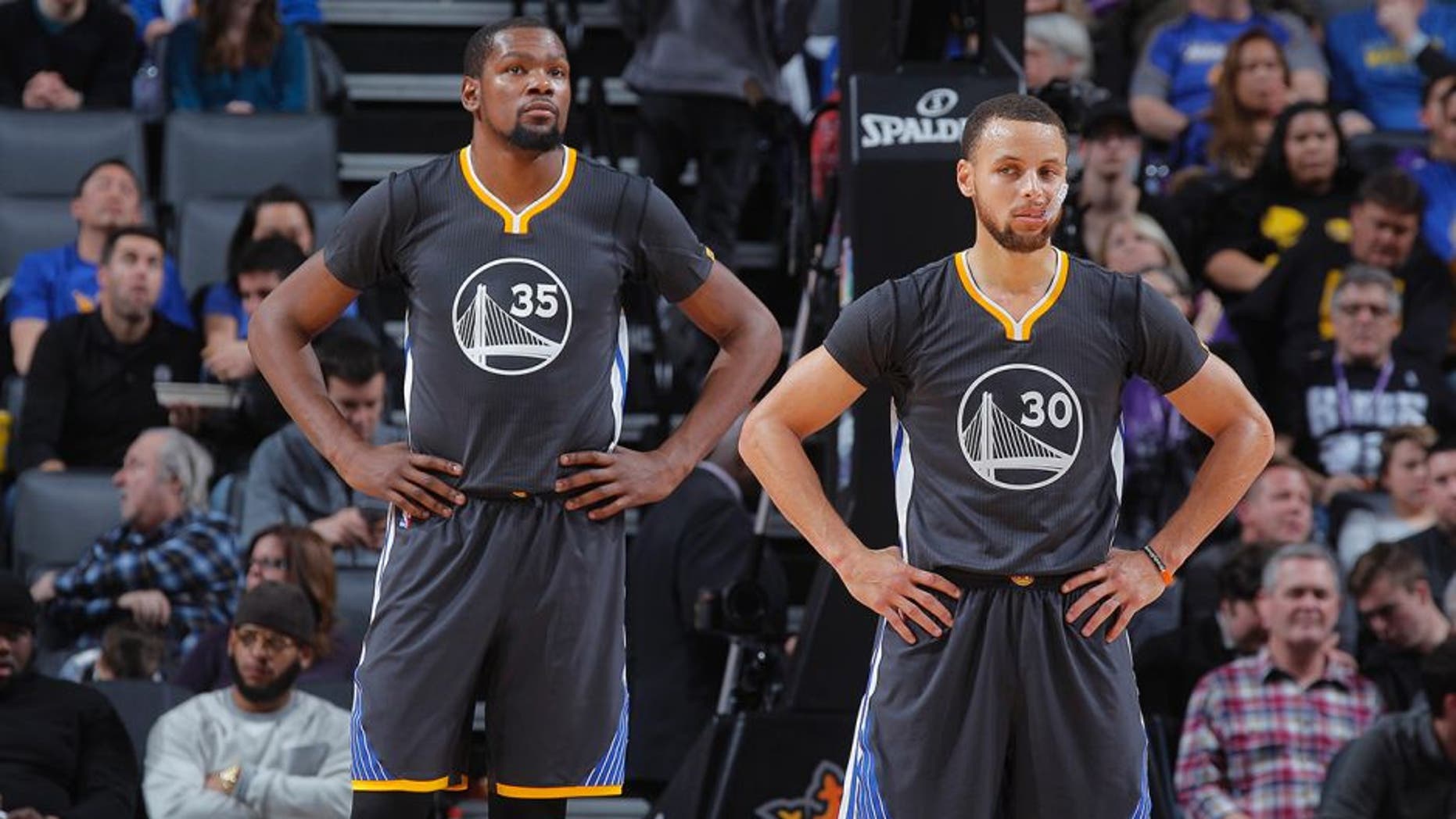 Kevin Durant didn't get a warm welcome when he made his initial return to Oklahoma City in February, and it appears that has some members of the Golden State Warriors up in arms. According to ESPN, the Warriors organization was furious that the Thunder brass did little to ease tensions before the two teams' Feb. 11 game.
According to the report, Golden State believes that Durant, who left Oklahoma City last summer as a free agent, should have at least been acknowledged and then thanked Durant at a news conference for the nine years he spent in OKC. The Warriors reportedly feel the Thunder's inactivity before the matchup led to the hostile atmosphere Durant faced during Golden State's 130-114 win.
The Thunder did not play any highlights from Durant's tenure before that game -- a tribute that has often the case with other teams in similar situations. Many fans in the crowd wore "cupcake" T-shirts and chanted "soft" at Durant, who finished with 34 points in the win.
Durant makes his return trip to Oklahoma City on Monday, but this time he will not be on the floor due to a knee injury he suffered earlier this month. The Warriors, who hold a two-game lead over the Spurs for the best record in the league, are 5-5 since Durant went down with the injury.