Warriors PG Stephen Curry starting Game 3 against Nuggets despite sprained left ankle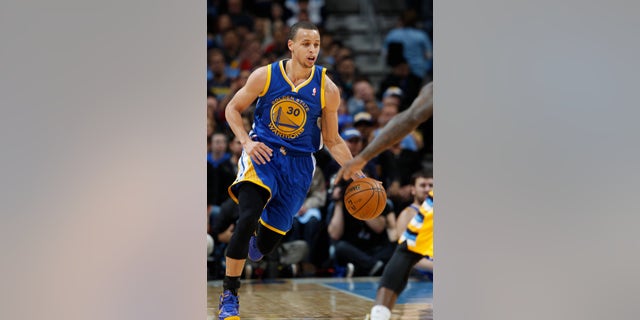 OAKLAND, Calif. – Point guard Stephen Curry is in Golden State's starting lineup for Game 3 against the Denver Nuggets on Friday night despite a sprained left ankle.
The Warriors released their lineup about 15 minutes before the game.
Curry jumped rope, ran dashes and went through his normal shooting routine while wearing a white brace around his ankle a couple hours earlier. Warriors coach Mark Jackson said he didn't know if Curry had taken, or would take, a pain-killing injection as the guard suggested he might.
Curry turned his ankle trying to change directions while dribbling during Golden State's Game 2 win Tuesday night. The Warriors had Wednesday off and he sat out practice Thursday, saying he "wouldn't be able to play right now if there was a game."