Warriors make up a quarter of Team USA Olympic roster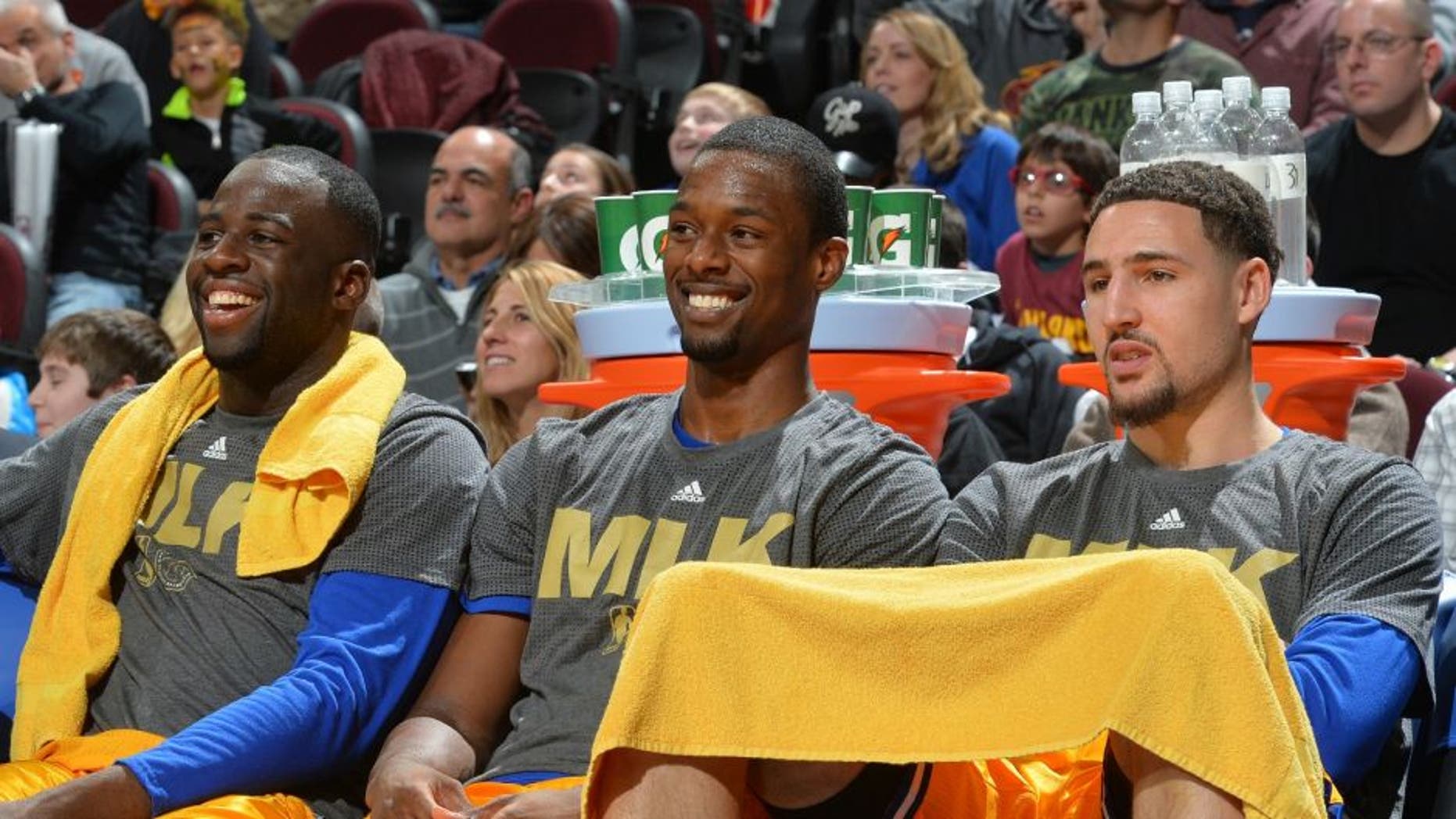 The past few weeks have been filled with reports and speculation about which 12 of the original 31 finalists would represent USA Basketball at the Rio Summer Olympics, and now we have the official answer.
The Americans will go for their third straight gold medal and sixth in the past seven Games with a roster that includes three players from the record-setting 73-win Golden State Warriors. Shooting guard Klay Thompson and forwards Draymond Green and Harrison Barnes make up 25 percent of the roster.
The only other NBA team represented by more than one NBA player is the Toronto Raptors, who will send point guard Kyle Lowry and shooting guard DeMar DeRozan to Rio.
Rounding out the roster are centers DaMarcus Cousins (Kings) and DeAndre Jordan (Clippers), forwards Carmelo Anthony (Knicks), Jimmy Butler (Bulls), Kevin Durant (Thunder) and guards Paul George (Pacers) and Kyrie Irving (Cavaliers).
Four players on the all-NBA first team -- Russell Westbrook (Thunder), Stephen Curry (Warriors) LeBron James (Cavaliers) and Kawhi Leonard (Spurs) -- withdrew their names from consideration.
Team USA has won every Olympic gold medal except one since professionals were first allowed to play in 1992. In 2004, Argentina took the gold and the U.S. ended up with a bronze medal.