Warriors' Curry: It's 'funny' Dubs aren't the title favorites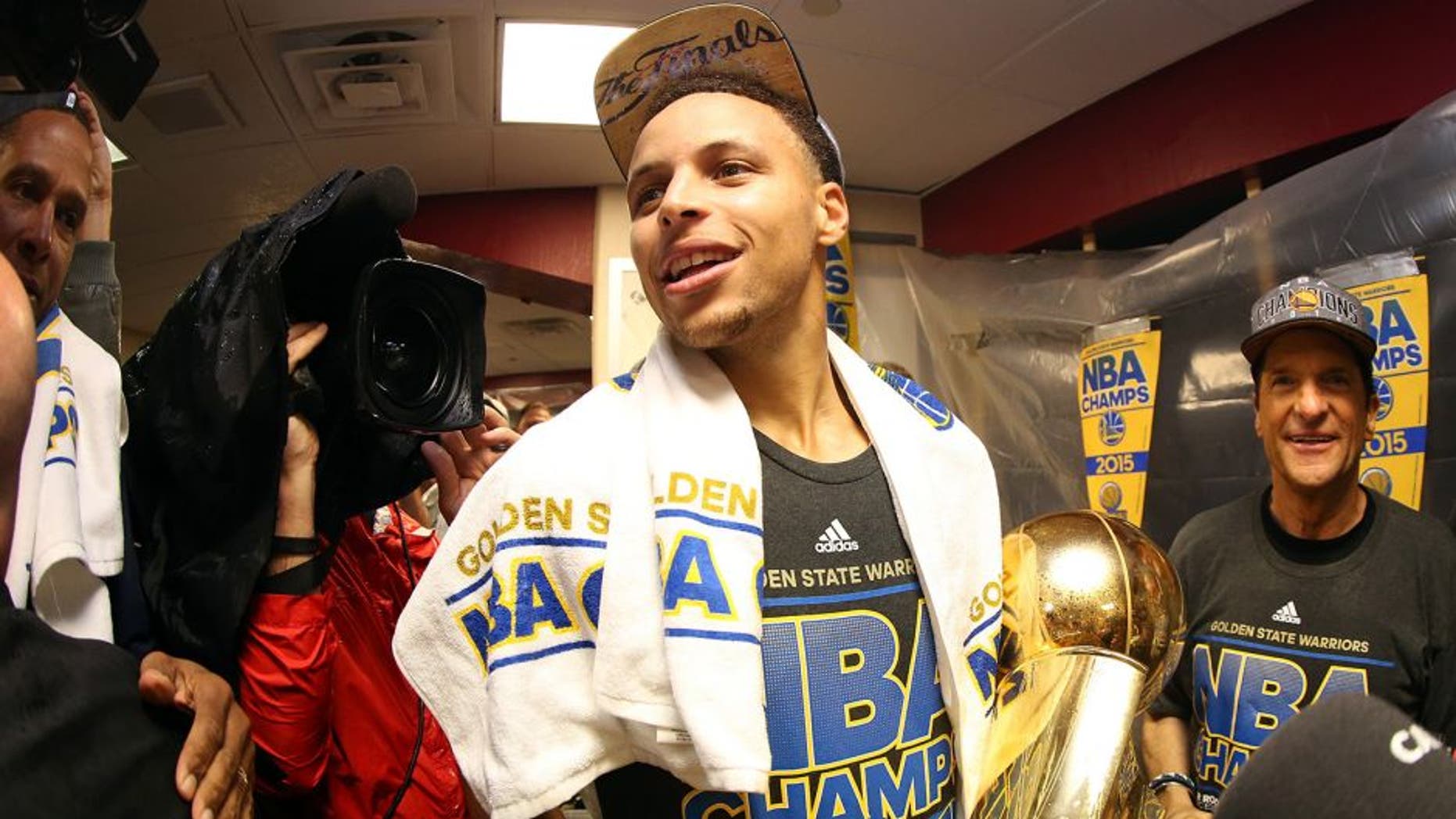 Golden State Warriors superstar Stephen Curry said it's "funny" that, despite being the defending champs, the Warriors are not the title favorites, according to a report from CBS Sports on Wednesday.
The Cleveland Cavaliers, who lost to the Warriors in six games in the NBA Finals, are the Las Vegas favorites, with oddmaker Bovada giving the Cavs -- who will be adding a healthy Kevin Love and Kyrie Irving this season -- 11-4 title odds.
The Warriors are tied with the San Antonio Spurs -- who add All-Star big man LaMarcus Aldridge -- with the second-best title odds, 9-2.
"We obviously are the champs, and you've got to think that we're gonna be a better team next year with our experiences that we've had, and we're not the favorites," Curry told CBS Sports at the Team USA minicamp in Las Vegas. "Obviously there's been a lot of noise, teams retooling and trying to boost their lineups. You have teams that haven't set foot on the floor yet and are heavily favored to kick us off our throne."
While being tied for second in the title race odds is hardly disrespectful, even as the defending champs, perhaps this is the fuel Curry and the Warriors will use next season to prevent the complacency that can plague young championship teams.
"We obviously know what's going on," Curry said. "And it's up to us to keep our momentum that we built."
(h/t CBS Sports)