Warriors' Bogut suffers broken nose against Rockets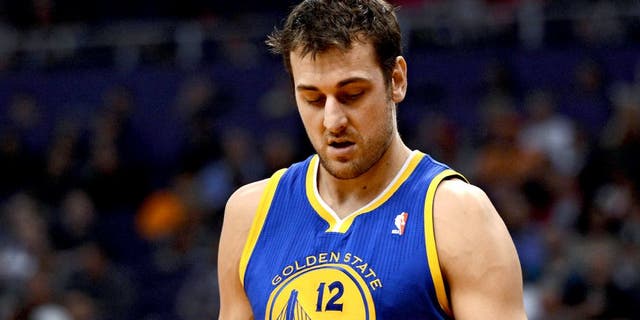 NEWYou can now listen to Fox News articles!
Golden State Warriors center Andrew Bogut suffered a broken nose -- the fourth of his career -- in the second quarter of the Warriors' 123-101 preseason win over the Houston Rockets on Thursday night.
"It's the fourth time I've broken it," Bogut told ESPN.com. "I have surgery tomorrow, afternoon I hope, or Saturday morning. But I'll miss Saturday, probably miss Tuesday, and I'll try to play Thursday with a mask in the final preseason game. Then I'll be ready to go."
Bogut broke his nose when trying to block a dunk attempt by Rockets wing K.J. McDaniels, who hit Bogut in the face with his follow-through after Bogut fouled him. Though Bogut didn't return to the game, he watched it from the bench during the second half.
"It is what it is," Bogut told ESPN.com. "Just more pissed off that I got called for the foul because I didn't touch him at all. My nose hit his fist, called for a foul. This is actually the third time I've been called for a foul when I got my nose broken."
The Warriors play the Los Angeles Lakers on Saturday in San Diego.