Warren Buffett may have helped Ndamukong Suh get on a board of directors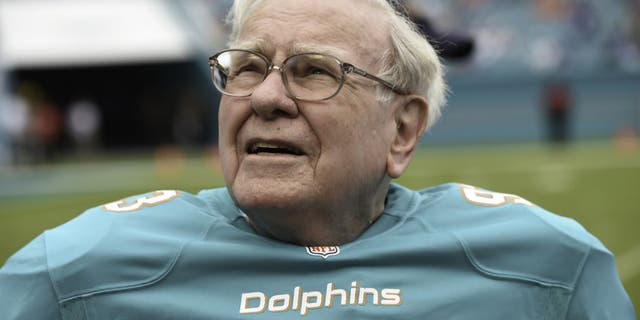 If you think about it, Miami Dolphins defensive tackle Ndamukong Suh is somewhat of a businessman. He earned his way to a six-year, $114 million contract -- the largest for a defensive player in NFL history. His net worth isn't on the level of the billionaires around the world, but he has befriended one: Warren Buffett.
The two both attended the University of Nebraska -- at different times, of course -- and have been connected ever since then. Buffett was on the Dolphins sideline earlier in the season wearing a Suh jersey, sending the Internet into a frenzy. He's endorsed Suh publicly, and now he's doing so in another way.
According to The Denver Post, Suh has joined the board of Ballantyne Strong Inc., a publicly traded company which "manufactures projection screens, monitors networked equipment and has clients in the cinema, retail and financial industries." How'd Suh land there? Well, thanks to Buffett's blessing, of course.
"I once said that I was glad he's not running against me for a board spot. I meant it," Buffett said in a statement. "I believe that Ndamukong has a bright future as a businessman and I look forward to hearing about his many successes."
Ballantyne is located in Buffett's hometown of Omaha, Neb., which is likely another reason why Suh joined the board. Needless to say, he's taking the gig very seriously, saying "this is a great responsibility that I do not take lightly."