War hero Daniel Rodriguez contributes in first preseason game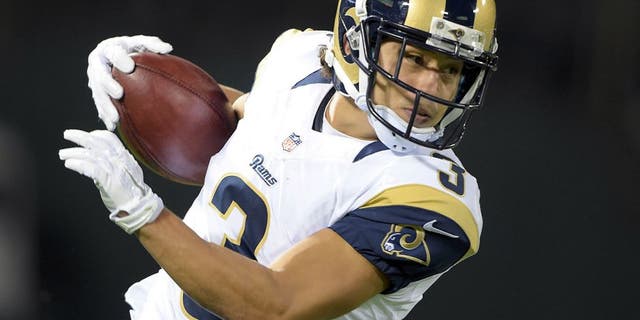 A long-time dream for Daniel Rodriguez became a reality on Saturday night.
The former Clemson walk-on returned a kickoff 23 yards, fielded a punt and caught a screen pass from rookie quarterback Sean Mannion.
"It was crazy," Rodriguez said, via the team website. "It helped being able to play at a big-time university and transition to a fan base like this. And it was good getting the heckling on a punt return and in kickoff having the fans behind you. So it was good. But it was definitely surreal just being able to compete up here."
Out of high school, Rodriguez enlisted in the Army and was deployed for 15 months in Iraq and later 12 months in Afghanistan. He was given a Purple Heart and Bronze Star Medal with Valor Device for his actions while fighting in the Battle of Kamdesh.
Following his discharge, he wanted to fulfill a promise to a friend that was killed in combat and play collegiate football. He walked on to the Clemson football team, but didn't want his dream to stop there.
"As a kid, I used to sneak downstairs and watch Monday Night Football, and I was always jumping over the couch for that game-winning touchdown," Rodriguez said, via the team website. "I've always wanted to be in the NFL, and every time I saw it in college, I always told myself that I can play at that level."
Rodriguez went undrafted, but the Rams invited him to try out.
And he hasn't flinched now that he's been granted an opportunity.
(h/t StLouisRams.com)