War hero Daniel Rodriguez addresses military, reflects on experience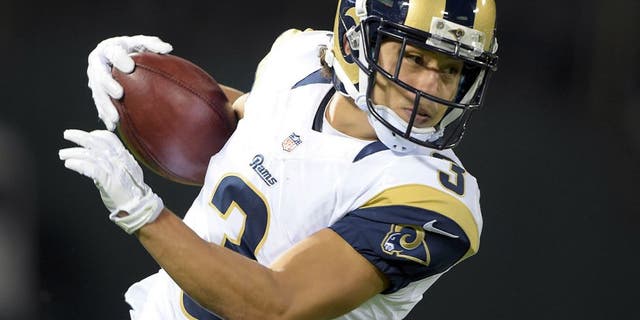 Daniel Rodriguez has been in their shoes before.
With the Rams visiting Scott Air Force Base and practicing with select military servicemen and women, the former war hero recounted his own experience and expressed his gratitude.
Rodriguez served in the Army from 2006-10 and was involved in the Battle of Kamdesh in Afghanistan, one of the bloodiest firefights in the war.
He was later recognized and earned a Bronze Star Medal and a Purple Heart for his services that day.
"I just kind of told them thank you for their service," Rodriguez said, via ESPN. "I told them in all reality if it wasn't for the Air Force I probably wouldn't be alive today."