Want free Rangers season tickets? Hit a home run at Globe Life Park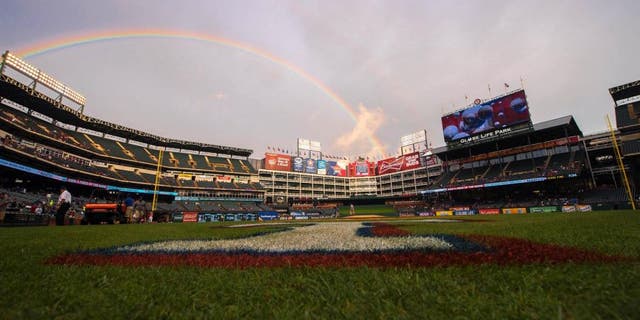 Ever dreamed of stepping up to the plate and crushing a meaningful home run deep into the night?
Even if your childhood visions of World Series heroics didn't pan out, the Texas Rangers are offering a once-in-a-lifetime chance to do just that -- and be rewarded with a massive season ticket discount.
This Saturday, the Rangers will host an event called "Swing For Your Seats", and it is geared around doing just that.
Those who qualify and make a 25 percent down payment on "at least one full or half season seat, or add-on to to your current full or half season ticket plan" will then take three swings from home plate.
Prizes range from an autographed item (if you hit any of the targets on the field within your swings) to FREE season tickets (if you manage to hit a home run over the wall). Here's what that looks like, courtesy of Prince Fielder in 2015:

A bit more fine print regarding the "free season tickets" prize:
*The price scale and number of season tickets the Participant previously placed a deposit on will determine the price scale and quantity of any free season tickets in the event Participant hits a home run, up to $10,000.
This won't be an easy task for the Average Joe to do, of course, hence the lofty prize. But alas, collegiate players or former collegiate players, you aren't eligible for this promotion.
Good luck to those that try this pretty intriguing challenge!