Want a pair of Cam Newton's zebra-printed pants? It'll cost ya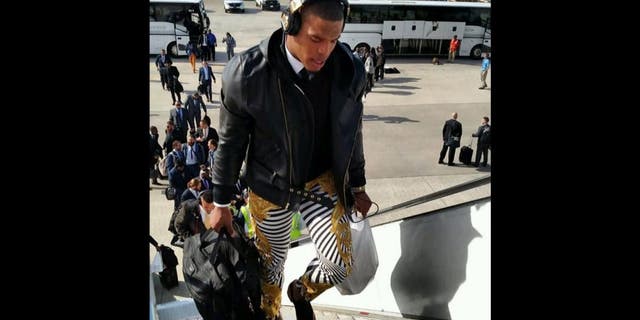 Cam Newton spared no expense on his outfit Sunday. The Carolina Panthers star QB wore a zebra-printed pair of pants as the team prepared to head to the West Coast for the Super Bowl.
So you wanna look like Cam? Rock the same pair of pants as the MVP favorite?
Be prepared to ante up.
According to the Charlotte Observer, the Versace "Barocco Accent Print Jeans" in yellow zebra print were being sold for $849 but right now are sold out. (Hmm, would Cam's appearance Sunday have anything to do with it?)
It ain't cheap trying to keep up