Walt Weiss plans to remain Rockies' manager in 2016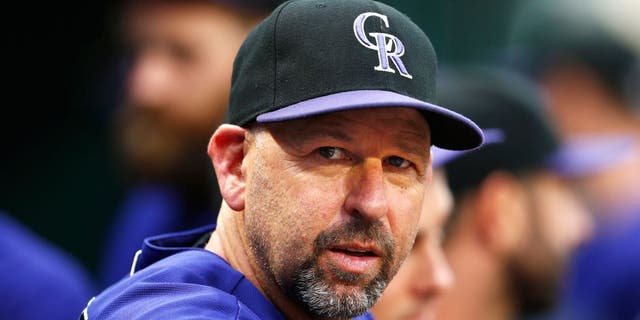 The Colorado Rockies are in the midst of another rough season under manager Walt Weiss, but that isn't discouraging Weiss from continuing to manage the struggling franchise.
The Denver Post reports that Weiss intends to return as the Rockies' manager in 2016 for the final season on his three-year contract with the team.
"I want to see this thing through," Weiss said. "I've got a lot invested here. I've spent 14 years with this organization. I love this coaching staff. I think the staff has really done a great job. And I like the players, what they're made of. We have got to get better, of course, but I think there is a good foundation. I like the makeup of these guys and the way they compete. I love that part of it."
Weiss' tenure in Colorado has been marked by disappointment, which has been summed up this year by the team's 48-68 record. Weiss holds a 188-252 record with the Rockies, which gives him the worst winning percentage (.427) in franchise history.
"I think we're trying to keep an eye on the bigger picture right now," he said. "But sometimes it's tough when wins and losses are on the line every day for us. We have to focus on the nine innings in front of us. I have to. I have an obligation to our players to do that."
Although the franchise is currently mired in disenchantment, Weiss believes better days are on the horizon.
"I think a lot of things have to go right, but yeah, I do believe there is promise," he said. "I think the fact that we have some young arms developing is part of that. I think we're seeing some of them now, with Gray, and we have seen [Chad] Bettis make some strides. That's encouraging. That's what it's going to take."
As the Rockies wrap up another poor season with the hope that their futility will be a thing of the past in 2016, Weiss took a moment to thank those in his circle who have kept him even-keel during tough times.
"I've always been pretty level-headed. I do have a dark side -- that I don't like to go to -- so I try to stay away from going there," he said. "But I think I have always been very resilient, and I have always persevered. I'm having to do that now. But I have good people around me, and my coaching staff is really helpful. I couldn't do it without them."