Wallace scores career-high 16 in California's 67-54 win over Washington State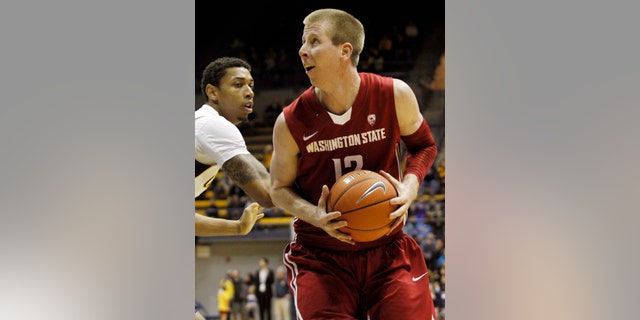 BERKELEY, Calif. – Tyrone Wallace scored a season-high 16 points, Justin Cobbs made six free throws in the final two minutes and California overcame a sloppy offensive performance to beat Washington State 67-54 on Saturday.
Allen Crabbe had 14 points. Cobbs finished with 10 points, five assists and five rebounds for the Golden Bears (10-6, 2-2 Pac-12), who won for just the fourth time in 10 games after opening the season 6-0.
It definitely wasn't pretty.
California was held without a basket over the final 4:59 but went 11 of 12 at the free-throw line down the stretch to hold off Washington State (9-7, 0-3).
Brock Motum scored 16 points for the Huskies, and Mike Ladd had 12 points and 12 rebounds.