Vontaze Burfict's dirty play is costing him nearly $1 million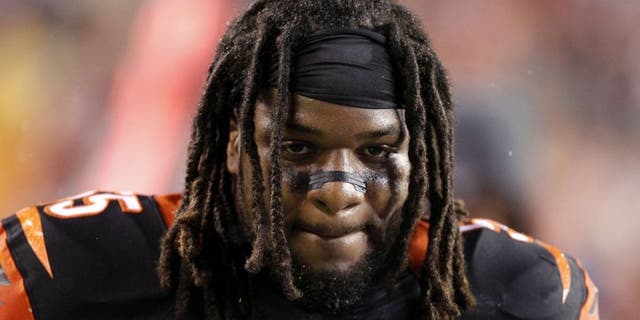 When the NFL announced Monday that Vontaze Burfict is suspended for the first three games of the 2016 season following his hit to the head of Antonio Brown in last weekend's Wild-Card playoff game, it marked the first time in the volatile linebacker's career that he will be forced to sit out games.
But it was hardly the first time the league took a bite out of the Bengals star's wallet.
According to the terms of his contract and other reports, Burfict will lose more than $500,000 if his suspension is upheld and he sits out those three games without pay. Based on research and other reports, that would bring the total amount of money forfeited by the 25-year-old, four-year pro to more than $700,000.
In two previous games this season, Burfict was fined for a total of four infractions, including three against … you guessed it, the Steelers. In 2014 he was fined for a pair of ankle-twists against the most important offensive players on the Carolina Panthers, and before that Burfict was fine three different times in 2013.
Here is a breakdown of the infractions, and their financial toll:
● 2015, Week 17 -- Fined $50,000 for illegal hit on Ravens tight end Maxx Williams
● 2015, Week 14 -- Fined nearly $70,000 for three different infractions against the Steelers: roughing the passer, facemask and unnecessary roughness
● 2014, Week 16 -- Fined $25,000 for twisting the ankles of Panthers quarterback Cam Newton and tight end Greg Olsen
● 2013 Week 8 -- Fined $21,000 for hitting Jets receiver Stephen Hill with the crown of his helmet
● 2013 Week 6 -- Fined nearly $8,000 for facemask against Bills running back Fred Jackson
● 2013 Week 3 -- Fined $31,000 for two incidents against the Green Bay Packers: hitting defenseless receiver James Jones and striking tight end Ryan Taylor in the groin