Von Miller's agent reportedly requested to explore a trade amid contract talks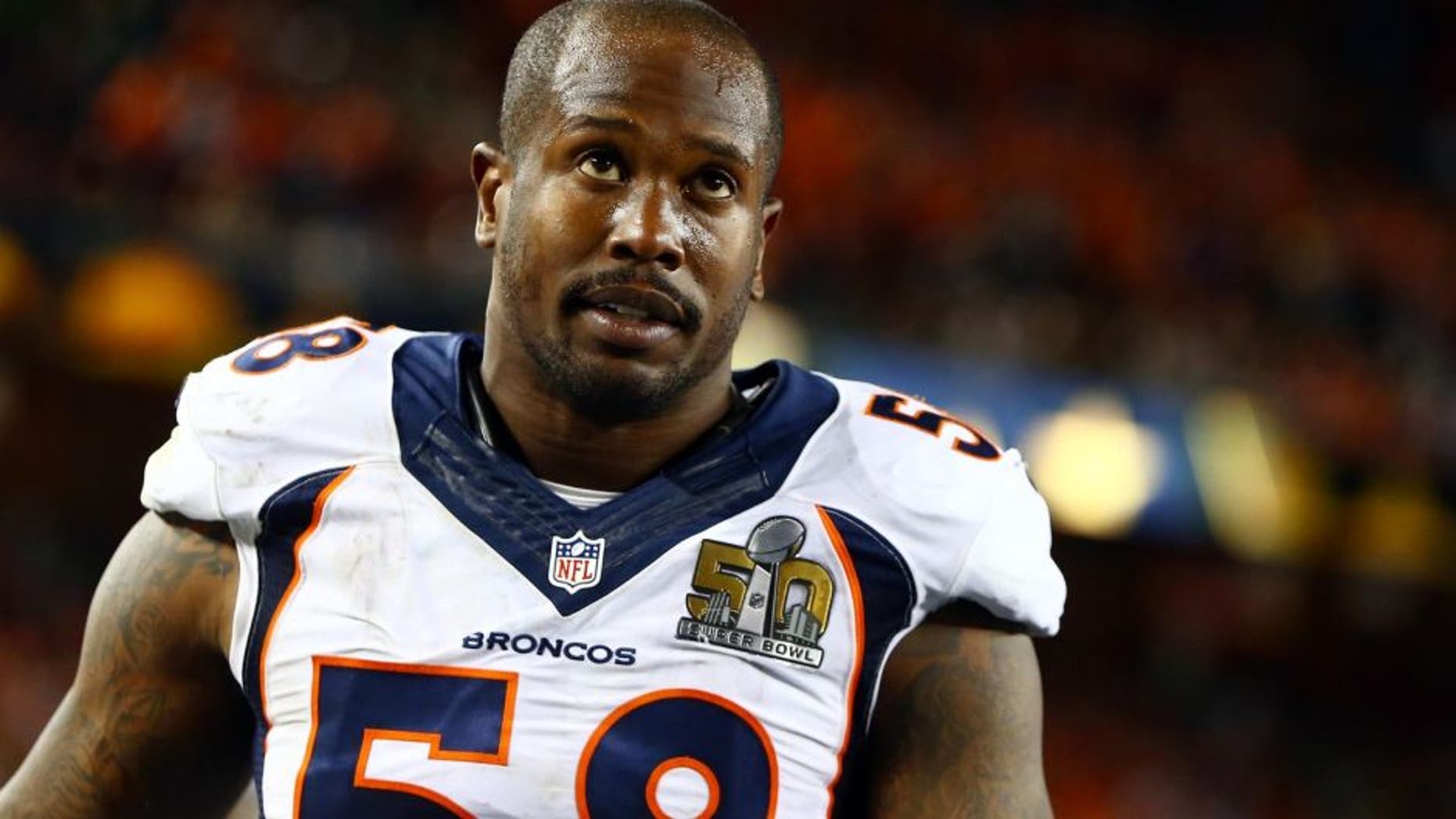 All is well in Denver once again now that Von Miller has secured a six-year, $114 million contract with $70 million in guarantees with the Broncos on Friday.
Everyone from Miller and the Broncos to John Elway himself posted on social media to celebrate, Jerry Maguire-style.
But the road to this promised land was not without its bumps. The protracted contract talks between Miller's management team and the Denver Broncos were at such loggerheads that at one point, Miller's agent, Joby Branion, requested permission from general manager John Elway to explore a trade, Mike Klis of Colorado's 9NEWS reports.
According to Klis, the Broncos had submitted the contract Miller ultimately accepted on July 7 and 8th. On July 9, Branion submitted a counter-proposal asking for more guaranteed money. Elway refused. So Branion asked for permission to contact other teams.
"Whether the trade suggestion was a negotiating tactic or serious threat, Elway didn't blink," Klis stated. "He told Branion the Broncos would not be trading Miller and the team's offer stood as is.
"Six days after the trade option was communicated, the Broncos and Miller had reached the Friday deadline to get a multiyear contract done."
Elway was never one to back down from the line.