Von Miller still hasn't turned his phone on since Super Bowl 50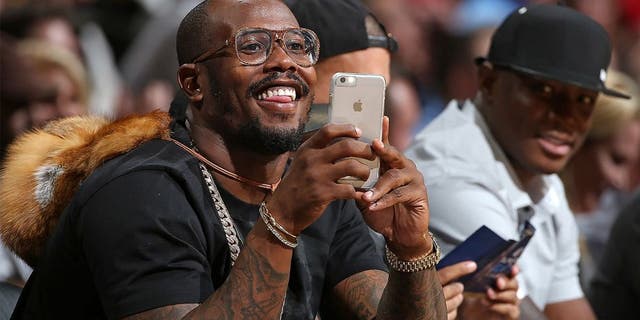 If you've tried to get in touch with Von Miller since Super Bowl 50 and haven't had such luck, don't feel bad. There's a very simple reason as to why he hasn't responded: he hasn't taken his phone off "airplane mode" just yet.
While on the "Dan Patrick Show" Tuesday morning, Miller revealed that his phone has (basically) been off for the past three days despite all the hoopla surrounding him after being named MVP.
"Going into the game, I got another phone," Miller said. "And my other phone is still on airplane mode."
Miller, who recorded 2 1/2 sacks and forced two fumbles in the Super Bowl, has probably gotten more calls than everyone not named Peyton Manning in the past few days. That's not to say he hasn't spoken to anyone since the victory. He just has a different, less convenient way of staying connected. Rather than having his friends contact him directly, Miller just has them get in touch with his mom.
"They reached out to my mom," he said, regarding his friends from home and college. "I'm going to turn on my phone when I get up to the facilities. I didn't want to do it when I was still going through the media obligations. I wanted to be there with my teammates."
Fair enough. Miller wanted to celebrate the win with his fellow Broncos rather than being glued to his phone for an extensive period of time, reading the thousands of texts he probably received.
"Once you get into your phone and check your text messages, that's where you are for the next couple hours," he said. "I just wanted to spend time with my teammates, stay in the moment with my teammates, and get to the text messages later."
There's no doubt Miller will be going through his phone for a while, responding to all the congratulatory notes he received. That's only if it doesn't overheat and burst into flames when he does decide to take it off "airplane mode."