Von Miller says Johnny Manziel is like a brother ... not a roommate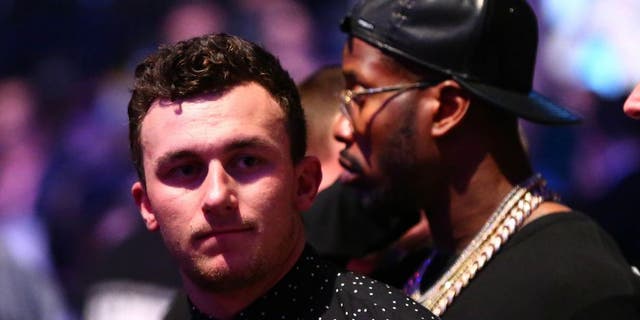 NEWYou can now listen to Fox News articles!
The Internet was buzzing Sunday with the news -- out of Johnny Manziel's mouth, no less -- that the former Cleveland Browns QB is living with Super Bowl MVP and fellow Texas A&M alum Von Miller, but it didn't take long until that story went up in smoke.
ESPN reported Monday that Manziel is actually living with former Browns teammate Josh Gordon.
And then Von Miller cranked things up a notch with a hilarious Instagram post that admitted Manziel was like a brother but that he was no roommate.
Only a couple hours after that, FS1 NFL Insider Mike Garafolo broke the news that Gordon, already indefinitely suspended from the NFL for violating its substance abuse policy, had failed another NFL-administered drug test, coming up positive for marijuana and dilute.
So that Manziel tall tale -- yeah, it went up in smoke, literally. Johnny Football -- unsigned and seemingly unloved in his quest to find another NFL team -- might want to ask Miller whether he'll take him in for real.

For more on Johnny Manzeil, listen to FOX Sports NFL Insider Peter Schrager's podcast at 2:00 below.