Von Miller really wants to be the world's most humane chicken farmer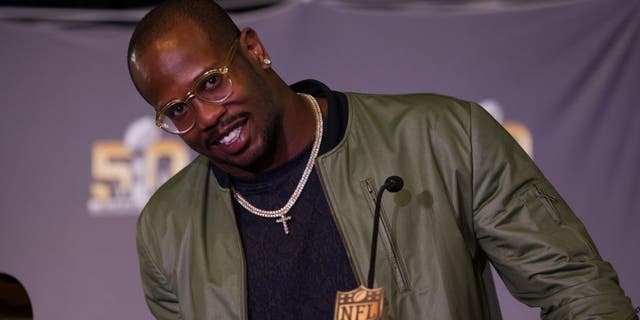 Von Miller was just named Super Bowl 50 MVP and is in line to get a massive new contract with the Denver Broncos one of these weeks. He will be more than set for life when his football career is over.
Still, that hasn't stopped Miller from getting to work on what he wants to do after football, which is utilize his poultry science studies from Texas A&M and be a chicken farmer.
Miller stopped by "Mike & Mike" on Thursday and gave an update on how his chicken-farming operations are going.
"My operation is really intimate. I was waiting on the Broncos to give me a little bit more money where I could go commercial, but right now it's just intimate. I only have about 20 to 35 birds. They're not really for eating. They're more like pets. Those are my guys."
You can just feel the love Miller has for his chickens. The best part is how committed he is to creating a great life for his birds, including putting live feeds in their cages to see how they're doing.
"It's going to be something that I'm definitely gonna be involved with. It's not gonna be like all these other big corporations. The healthcare for my birds is gonna be like any other company. The life of my birds is gonna be great. I'm gonna have a live feed in the cages so you can see how the birds are living . . . They're gonna wanna live with me. They're gonna be treated good."
And here we all thought Von Miller's legacy would end being a Super Bowl champion and one of the NFL's best defensive players, but being the world's most humane chicken farmer might one day top it.