Vogelsong strikes out 7, Sandoval homers again to lead Giants to 2-1 victory over Twins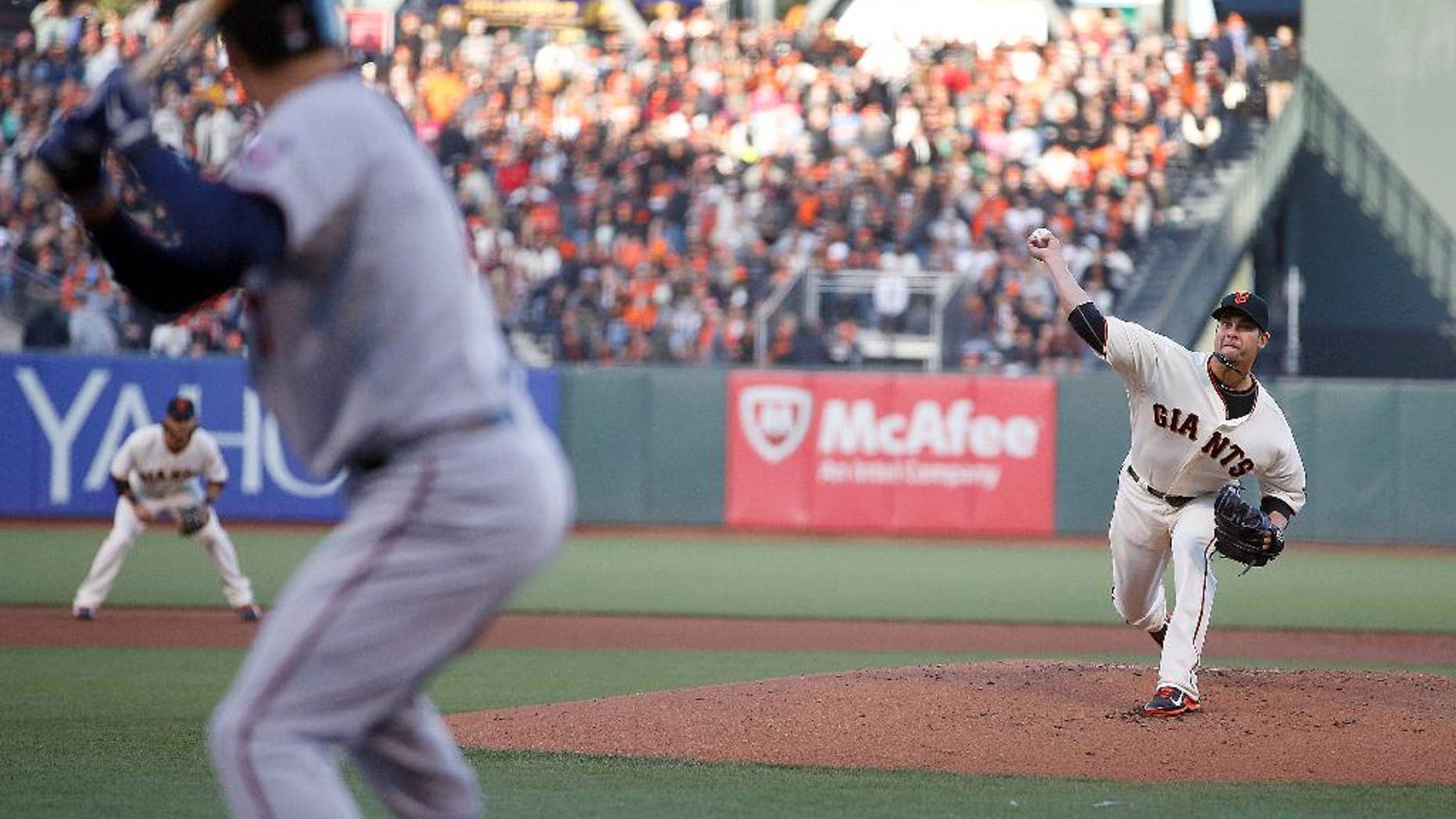 SAN FRANCISCO – Ryan Vogelsong struck out seven in 6 2-3 scoreless innings and Pablo Sandoval homered for the fourth time in six games to lead the San Francisco Giants to a 2-1 victory over the Minnesota Twins on Saturday night.
Vogelsong (3-2) allowed three hits and one walks to give him a 1.35 ERA in his past six starts and help the Giants win their sixth straight interleague game dating to last season.
Josmil Pinto broke up the shutout bid with a leadoff homer in the ninth inning against Sergio Romo, but that was all the Twins could manage. Romo retired the next three batters to get his 16th save in 18 chances.
Samuel Deduno (1-3) allowed two runs in 5 2-3 innings after being moved up a day in Minnesota's rotation but ended up on the short end because of the performances from Vogelsong and Sandoval.