Vitale likens Foster to a prostitute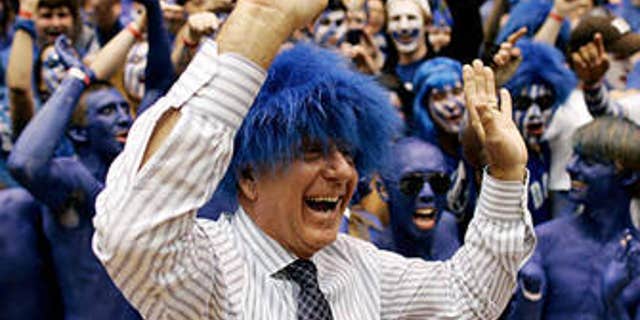 Stop me if you've heard this before: A former college athlete admits to receiving money while in college.
This time it was current Texans running back Arian Foster, who copped to getting money while at the University of Tennessee .
Well, these sorts of admissions usually come with some type of backlash, but never really the likes of this:
@GreggDoyelCBS When they put their hand out like a prostitute & take it they don't say a word - moaning yrs later = SAD!
-- Dick Vitale (@DickieV) September 20, 2013 Yes, Dick Vitale just likened Foster's accepting money in college while playing football to the act of getting paid for sexual intercourse. It seems like a tough parallel considering Foster explained he had to decide whether to accept money or to eat.
Listen to him tell his story below:
Here's some more Twitter response to Foster's proclamation:
Digging the words from @ArianFoster Honesty that's not self serving is hard to find these days.
-- Brad Keselowski (@keselowski) September 20, 2013 Arian Foster may be most unpopular great Tennessee player ever. Will be interesting to see the reaction from Vol fans
-- Dan Wolken (@DanWolken) September 20, 2013 After initially declining to talk, Arian Foster changed his mind and spent 8 minutes and 50 seconds taking on the NCAA. #Texans
-- Tania Ganguli (@taniaganguli) September 20, 2013 Dude THEY ALL do RT @bigtymer90 : @ochocinco arian foster was gettin money in college y do they always tell on them selves?
-- Chad Johnson (@ochocinco) September 20, 2013 Arian Foster, latest to admit he got $$ under table in college. Can we just do a reality check & assume most high-level talent did?
-- Bonnie Bernstein (@BonnieBernstein) September 20, 2013 Even some sports satire brings levity to the situation:
The saddest part of Arian Foster's story is that he got free tacos in 2009, meaning they weren't even Doritos Locos Tacos.
-- SportsPickle (@sportspickle) September 20, 2013