Vince Wilfork says he will likely retire after loss to Patriots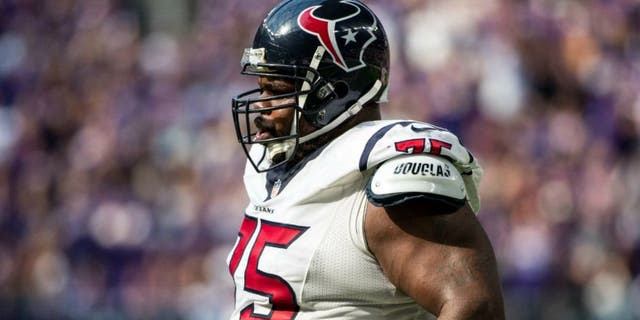 After 13 seasons with the Patriots and Texans - which included five Pro Bowl selections and two Super Bowl championships - 35-year-old Vince Wilfork revealed Saturday night that he believes he has played his final NFL game.
After the Texans fell on the road to the Patriots, Wilfork received an ovation from Pats fans at Gillette Stadium when he was shown on the scoreboard. Wilfork then told reporters that he's going to take some time to consider his future, but that he could be calling it a career.
Via ESPN:
"I think I have played my last NFL football game. I will take the time and do my due diligence and sit back and see if I really want to retire. We'll see. I don't know how long that will take.
It doesn't change the fact that I enjoyed every bit of my career. I enjoyed 11 great years in New England and enjoyed two great years in Texas with unbelievable teammates."
Wilfork, a former Miami Hurricanes star, was drafted in the first round by the Patriots in 2004, and he made his first Pro Bowl team three years later. The mammoth tackle played in at least 13 games in each of his first nine seasons before an Achilles injury derailed his 2013 season. After winning Super Bowl XLIX, Wilfork became a free agent and signed with Houston.