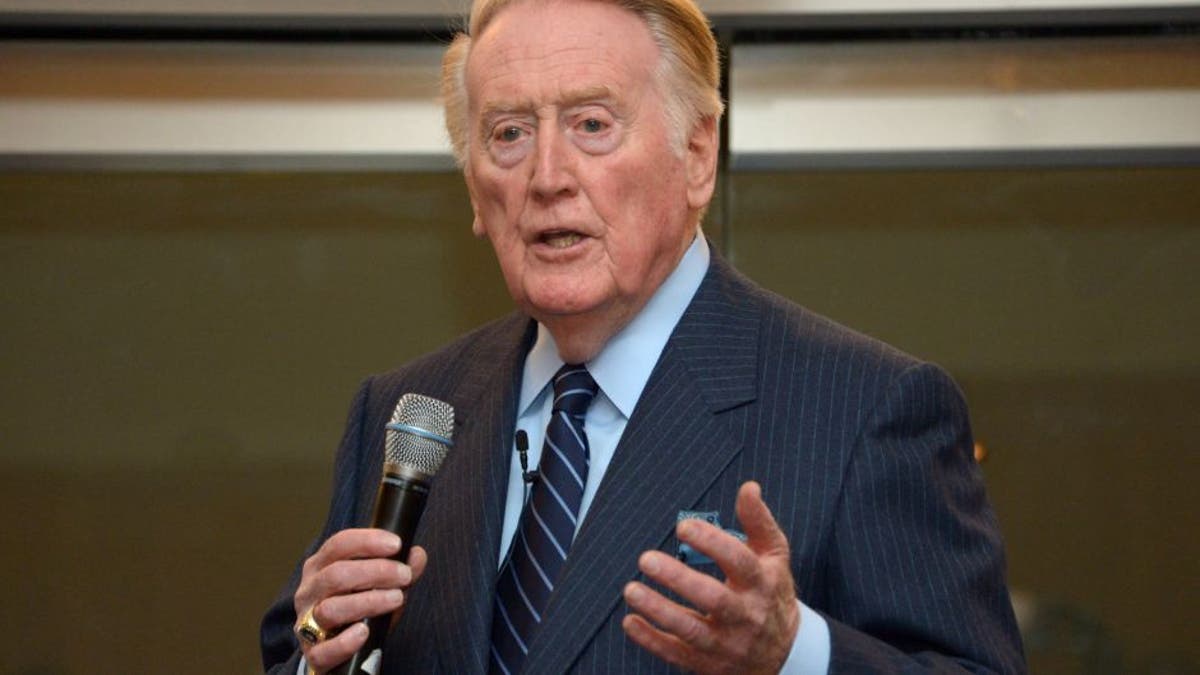 Los Angeles Dodgers Hall of Fame announcer Vin Scully will be honored as the first-ever recipient of the L.A. Sports Council's 'Lifetime Achievement Award' during the 11th Annual LA Sports Awards, which will be held on Thursday, Feb. 25 at The Beverly Hilton Hotel.
The show will air on FOX Sports West or Prime Ticket at a time and date TBD.
Scully will call his 67th and final season with the Dodgers organization in 2016, the longest tenure of any broadcaster with a single team in professional sports history.
"I can't think of a person more deserving of this recognition," said Sports Council President David Simon. "Even more remarkable than his longevity is the consistently high quality and integrity his announcing has represented over the years."
During his legendary career, Scully has been behind the microphone for many of the game's most iconic moments, including 25 World Series, three perfect games, 19 no-hitters and Kirk Gibson's famous walk-off home run in the 1988 World Series.