Villanova freshman Tim Delaney to have hip surgery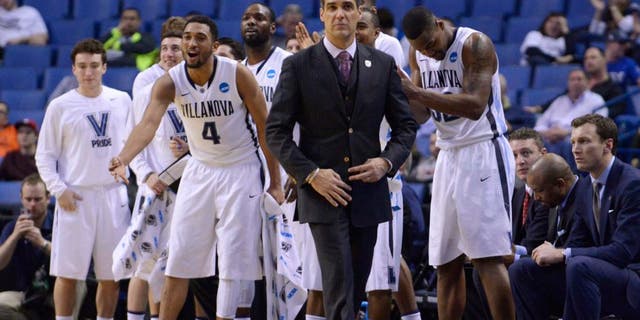 NEWYou can now listen to Fox News articles!
Villanova freshman forward Tim Delaney has suffered a torn labrum in his left hip, which will require surgery, the team announced on Friday afternoon.
Delaney will undergo the procedure next week. There is no timetable for his return.
"I'm disappointed for Tim," Villanova head coach Jay Wright said in a statement. "Tim had a great summer and preseason. He's a very coachable young man and was picking up everything we do. The good news is that the doctors tell us this is an injury that can be fixed and we know Tim will be fully committed to his rehab."
The 6-foot-8 forward was part of an incoming class that was headlined by point guard Jalen Brunson and shooting guard Donte Divincenzo. Delaney was expected to provided frontcourt.
Villanova begins the 2015-16 season against Fairleigh Dickinson on Nov. 13 at home.