Vikings' Zimmer says he'll coach with 'one eye or two'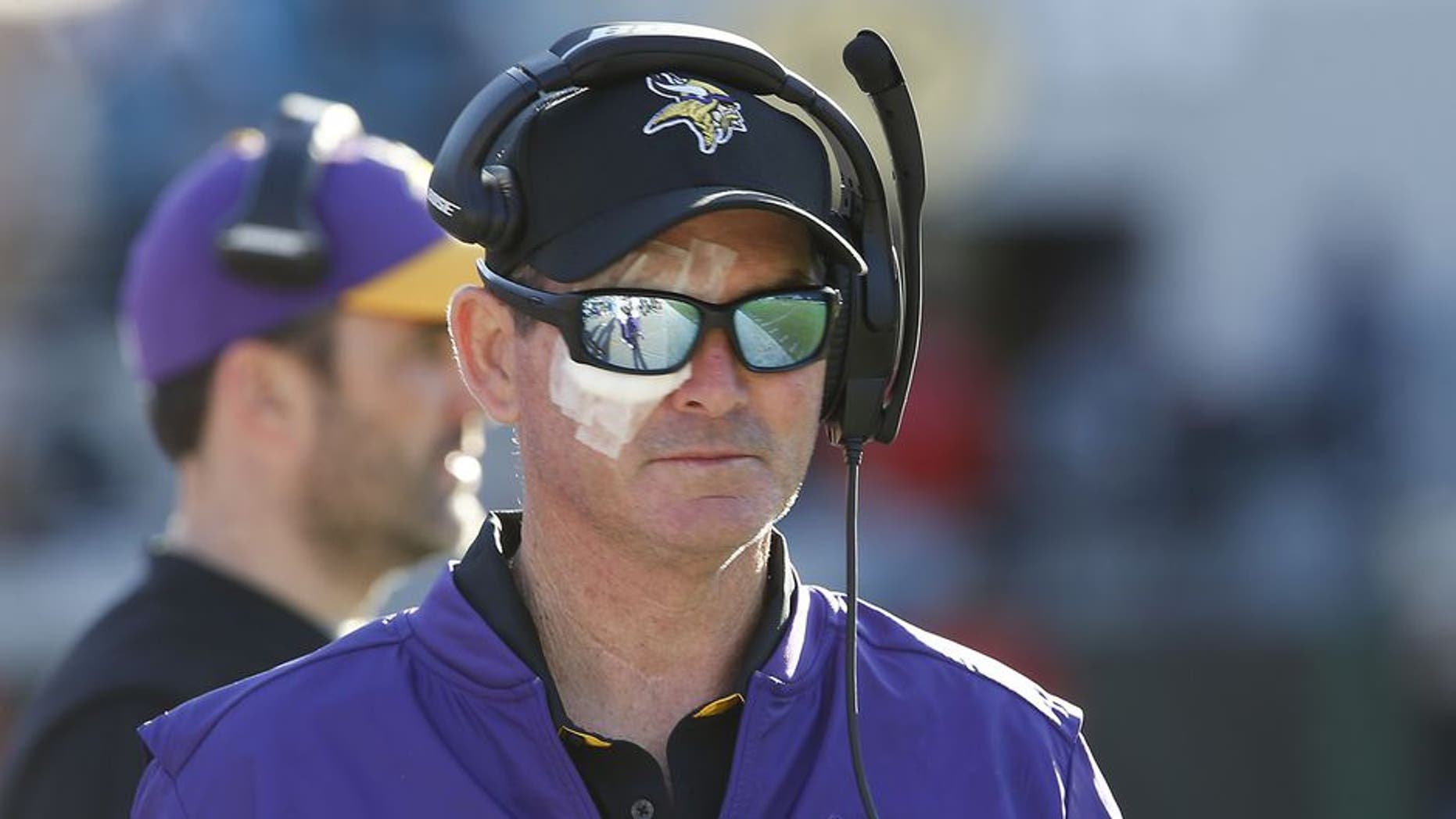 MINNEAPOLIS -- Minnesota Vikings coach Mike Zimmer says he is not going to let the lingering eye issues that caused him to miss practice this week shorten his career.
Zimmer told reporters on a conference call Friday that "one eye or two, it doesn't matter. I'll be back. We can put that retiring thing to bed quickly."
Zimmer was told by the team to head home to his ranch in Kentucky this week and skip the team's voluntary practices to reduce the stress on a right eye that has had eight surgeries. Zimmer says it has been difficult to be away from the team. But he has been texting with players regularly and holds a call with his coaches every afternoon to go over the day's practice.
Zimmer says he plans to return to the Twin Cities on June 4.