Vikings' Waynes looking to take advantage of preseason stage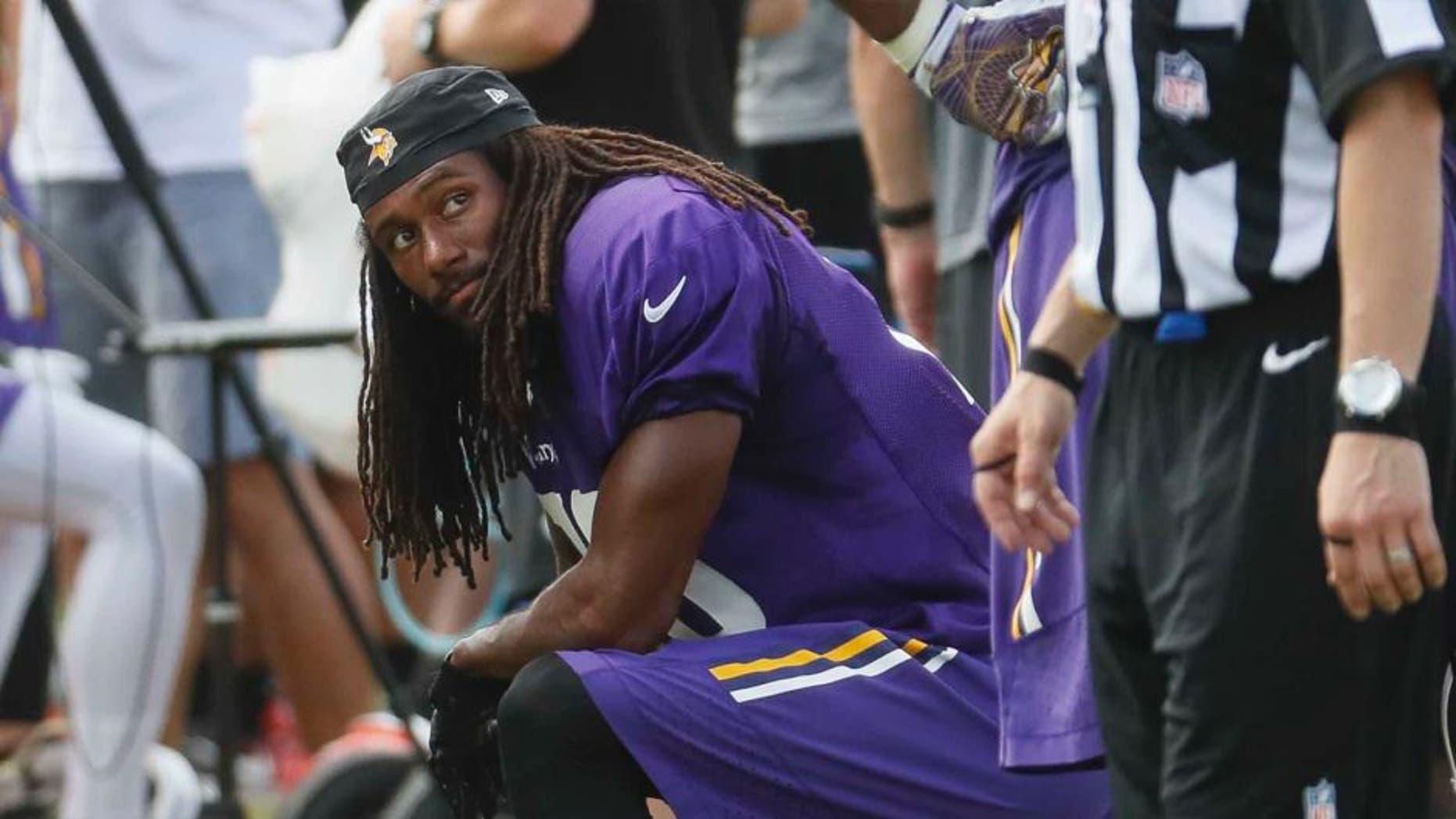 CINCINNATI -- Trae Waynes gets a chance to show how far he's come in the year since the Minnesota Vikings made him their top pick.
Veteran cornerback Terence Newman didn't make the trip to Ohio this week as the Vikings held two days of joint practices with one of his former clubs, the Cincinnati Bengals. He'll miss the preseason opener on Friday night because of an undisclosed injury, giving Waynes an opportunity.
Waynes succumbed to hot and humid conditions on Wednesday, the first day of joint practices, but returned on Thursday and is expected to start the preseason game. He started only one game last season but led the Vikings in special teams tackles in an understudy role to Newman and Xavier Rhodes.
"We wish (Newman) could be here, but I'm just going to try to take advantage of this opportunity," he said. "I'll keep learning and progressing."
Waynes is one of four former first-round picks playing for the Vikings, along with Newman (Dallas 2003), Rhodes (2013) and safety Harrison Smith (2012). Although he got sick on Wednesday, he returned a day later and covered A.J. Green.
"It was frustrating that I had to miss practice, but it was the smart thing to do at the time," Waynes said. "It's a chance to get better going up a great receiver like (Green). It is only going to make you better because the competition level is so high with that."
Waynes made his first career interception last January in the Vikings' 10-9 NFC Wild Card playoff game loss to Seattle. The interception and 24-yard return in the third quarter set up a 43-yard field goal by Blair Walsh, a kick that gave Minnesota a 6-0 lead. That game was played in minus-25 wind chill conditions at TCF Bank Stadium.
The conditions in Cincinnati the last two days for the joint practices have been the complete opposite. Temperatures have been in the upper 80s with humidity levels that have pushed the heat index toward triple digits.
"It was nice and hot out here, both days, so that was good," coach Mike Zimmer. "I thought it was a very productive two days."
Zimmer wasn't willing to divulge much about how much his starters would play, but quarterback Teddy Bridgewater isn't expected to see much time on the field after getting the bulk of the snaps against the Bengals in the practices.
As is the case for most preseason games, Friday night will be more about backups than the starters.
"This game doesn't wait on anybody," said quarterback Shaun Hill, a 15-year veteran who is No. 2 on the depth chart behind Bridgewater. "There are a lot of people on every NFL roster that have a lot to prove every single week in order to make a team. That's the approach that you have to take. I know a lot of people just talk about the starters and how they're in and out, but for the majority of the roster it's a battle for four weeks to get on a team."
Notes: Besides Newman, nine other players did not make the trip to Cincinnati. Wide receiver Jarius Wright (injury), cornerback Melvin White, cornerback Marcus Sherels, running back Jhurrell Pressley, linebacker Edmond Robinson (injury), linebacker Eric Kendricks (injury), linebacker Brandon Watts (injury), defensive tackle Sharif Floyd (injury) and defensive tackle Scott Crichton (injury) didn't travel for the practices. White, Sherels and Pressley were dealing with personal issues, Zimmer said, but it is possible they could be back with the team in time for Friday's game. . . . Right tackle Andre Smith, who left Cincinnati as a free agent and signed with the Vikings, spent several minutes after practice catching up with Bengals coach Marvin Lewis. "There's no hard feelings," Smith said. "I feel like I had a good opportunity in Minnesota."