Vikings rookie CB Trae Waynes assesses his preseason performance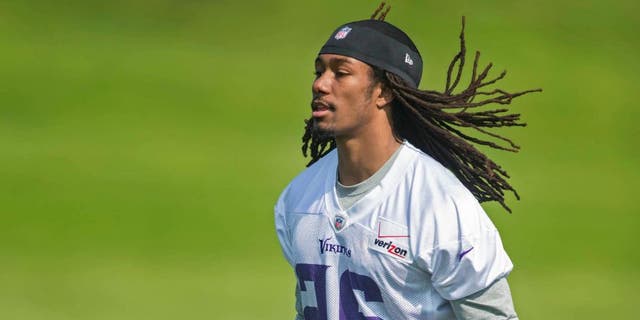 NEWYou can now listen to Fox News articles!
Minnesota Vikings cornerback Trae Waynes was the 11th-overall pick in this year's draft, but he hasn't been gifted a job with the first-team defense. In fact, his pursuit of a starting role has been a little slower than expected.
In the Vikings' preseason opener on Aug. 9, Waynes was penalized three times for 43 yards. He has been beat a few times, but Matt Vensel of the Star-Tribune notes that the rookie hasn't been called for another penalty since the first exhibition versus the Pittsburgh Steelers.
"I think I've improved week by week, so hopefully the streak continues," Waynes said, per the Star-Tribune. "I'm feeling more comfortable and understanding the system more, so I'm able to play faster."
Vikings head coach Mike Zimmer acknowledged the improvement he saw in Waynes during the team's most recent preseason outing, a 28-14 win over the Dallas Cowboys.
"He was in position the entire night," Zimmer said, via the Star-Tribune. "His technique was much better this last time. I thought he was in the right position much better and there were some things we had to talk about on the sideline. But for the most part, I thought this was by far his best performance."
Xavier Rhodes is locked in as the Vikings' No. 1 cornerback, and veteran Terence Newman (who turns 37 years old on Friday) remains ahead of Waynes on the depth chart for starting job on the opposite side. Captain Munnerlyn is the team's top slot cornerback, so Waynes has no direct avenue to the playing field.
Waynes must earn his regular-season snaps by proving himself to be more reliable in coverage than either an aging Newman or an inconsistent Munnerlyn.
(h/t Star-Tribune)