Vikings QB Matt Cassel leaves vs. Saints with toe injury, relieved by rookie Bridgewater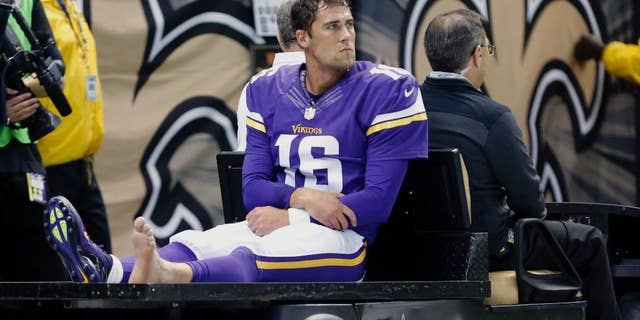 NEW ORLEANS – The Minnesota Vikings say starting quarterback Matt Cassel has an injured toe and that his return to Sunday's game against the New Orleans Saints is questionable.
Cassel left the game following a 5-yard scramble to set up a field goal that capped Minnesota's second drive of the game early in the second quarter.
When the Vikings' offense retook the field, Teddy Bridgewater was under center. He then led a 10-play, 51-yard drive for another field goal that made it 13-6.
Cassel was 5 of 10 for 53 yards before leaving the game.
___
AP NFL website: www.pro32.ap.org and http://twitter.com/AP_NFL