Vikings pump up fans for Anthony Barr's first Pro Bowl appearance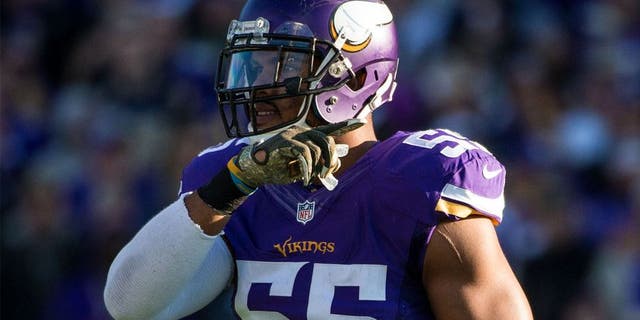 The Minnesota Vikings have been releasing dramatic trailers featuring players headed to Hawaii for the Pro Bowl this weekend. When linebacker Anthony Barr was named a replacement participant on Tuesday, the team shared one of their powerful short films about him.
Via the Vikings' official Twitter account:
Barr was the ninth-overall pick in the 2014 NFL Draft and has become a dominant defender in two years as a professional. The 6-foot-5, 255-pound linebacker missed two games due to injury in 2015 but finished with 68 tackles (54 solo, four for losses), 3.5 sacks, three forced fumbles, seven defended passes and an interception. This is his first career Pro Bowl selection.
Quarterback Teddy Bridgewater and safety Harrison Smith were also added to the Pro Bowl roster on Tuesday, hiking up Minnesota's total to five participants. Defensive end Everson Griffen replaced J.J. Watt almost two weeks ago.
Running back Adrian Peterson was the only Vikings player who made the Pro Bowl when the initial roster was released in December.