Vikings lead NFL in player arrests over last five years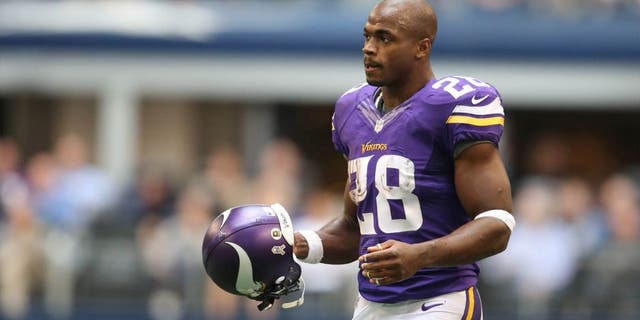 The Minnesota Vikings are the NFL's new bad boys.
According to a study conducted by Mike Rosenberg, formerly of the San Jose Mercury News, the Vikings have had 18 players arrested over the last five years -- more than any other team in the league during that span.
The Denver Broncos are not far behind with 16 arrests. The Indianapolis Colts and Tampa Bay Buccaneers are tied for the third-most arrests over the last five years with 13.
The Houston Texans are the tidiest team in the league with only one player arrested over the last five years.
Rosenberg cites USA TODAY and San Diego Union-Tribune databases as the sources for his research.
(h/t Bleacher Report)
Photo Credit: Matthew Emmons/USA TODAY Sports