Vikings face backlash after 'shameless' Family Day Tweet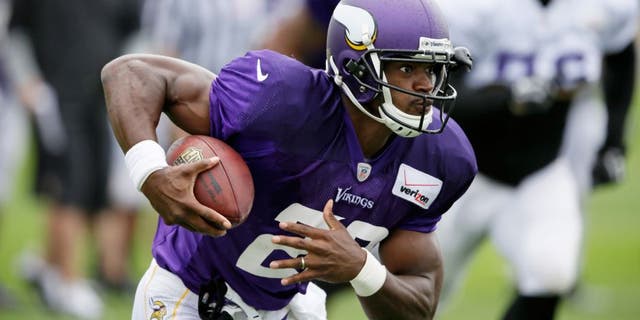 Saturday was Family Day at Minnesota Vikings training camp, so the team shared a photo of a player kissing his son on its official Twitter account.
It would have been a touching post, if the player chosen for the photo wasn't running back Adrian Peterson, who spent 15 games on the NFL's exempt/commissioner's permission list for his involvement in a child-abuse case last season.
It didn't take long for the franchise to feel the backlash. In one response, a Twitter user shared Peterson's mug shot from his September arrest in Montgomery County, Texas, following his indictment on a felony charge for reckless or negligent injury to a child -- a not-so subtle reminder of Peterson's past.
Some Twitter users were in a state of speechless shock by the Vikings' decision to feature a controversial figure such as Peterson as the poster boy for Family Day. Others condemned the decision.
If the decision to feature Peterson was an honest mistake, it was a pretty careless faux pas. One cynical Twitter user is not buying that theory, though, deeming it a "shameless" public relations stunt.
Peterson apologized for his actions when they became public last September and avoided jail time as part of a November plea deal that included a $4,000 fine and 80 hours of community service. The All-Pro running back has since been reinstated by the league and restructured his contract to stay in Minnesota.
(h/t Deadspin)