Vikings announce Pat Shurmur will coach tight ends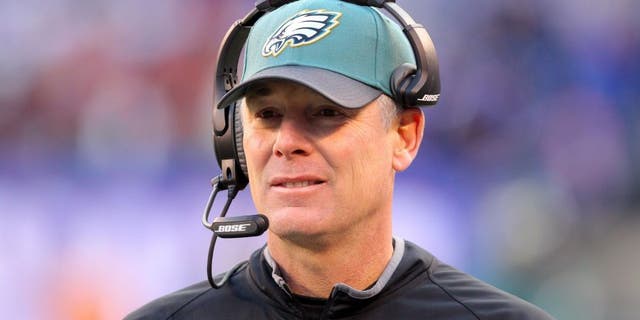 News of the Minnesota Vikings' hiring of former Philadelphia Eagles offensive coordinator Pat Shurmur broke over the weekend, but his role in Mike Zimmer's coaching staff remained unknown.
On Monday, the Vikings announced that Shurmur will coach tight ends in 2016 and Kevin Stefanski will become the team's new running backs coach.
Via the Vikings' official Twitter account:
Shurmur spent the last three seasons with the Eagles, but he was head coach of the Cleveland Browns before that. He has been coaching at the NFL level since 1999.
Tight ends have flourished in Philadelphia recently. Shurmur saw the combination of Zach Ertz and Brent Celek grow more lethal by the year. In 2013, they produced 971 receiving yards. The following season, they put up 1,042. Finally, this past season, Ertz and Celek were the Eagles' second and third leading receivers, respectively, with 1,251 yards between them.
Shurmur could have a similar impact on Kyle Rudolph's progress in Minnesota. The Vikings have been longing for their 6-foot-6, 265-pound tight end to produce more in the passing game. This could be the catalyst that takes his game to the next level.