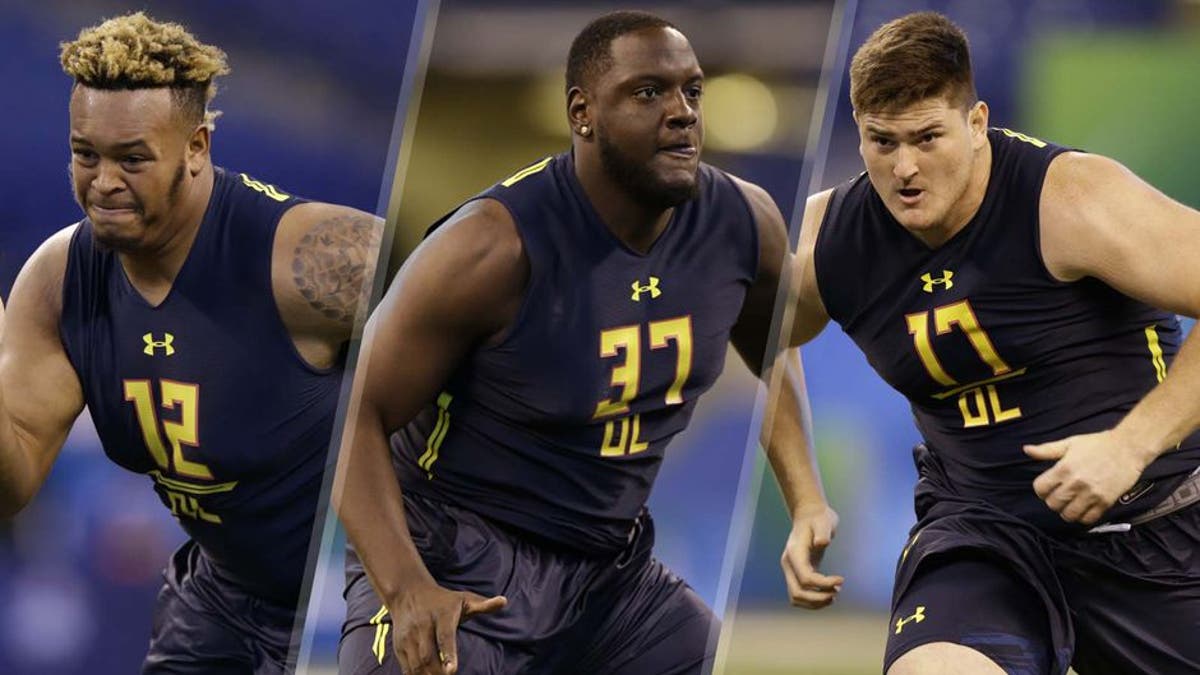 MINNEAPOLIS -- The deficiency on Minnesota's offensive line made that position the obvious priority for offseason improvement on a team that stumbled to an 8-8 finish.
By the second day of the NFL's open market last month, the Vikings had two free-agent tackles signed for their starting lineup. They simply couldn't afford to wait for the rookies this spring.
"I don't know if this will be an aberration or if this just is a picture of what the future will be," Senior Bowl executive director Phil Savage said, "but this year's offensive line draft is the poorest I can remember in terms of the quality of depth."
What's more, the Vikings don't have a pick this weekend until halfway through the second round, at No. 48 overall.
Uh-oh.
"Top to bottom, from player one to player 20 on the o-line, I knew in October that this was not going to be a strong group," Savage said. "I think you've got to have an offensive line coach who's willing to try to train and develop these players, because a lot of these guys are not going to be instant coffee, coming straight into the NFL."
The Vikings aren't alone with this dilemma.
The Denver Broncos and Seattle Seahawks are two otherwise-strong teams whose 2016 seasons were hindered by weakened offensive lines. The Cincinnati Bengals missed the playoffs for the first time in six years and lost their two best blockers, left tackle Andrew Whitworth and right guard Kevin Zeitler, in free agency. The Los Angeles Chargers have squandered prime seasons for quarterback Philip Rivers with an inability to protect and support him with better blocking.
"There's not a forest of offensive linemen trees out there that you can just run out to the back yard," Seahawks general manager John Schneider said.
Most analysts this year have only three or four offensive lineman graded as first-round picks, with another three or four pegged as second-rounders.
Wisconsin tackle Ryan Ramczyk, Alabama tackle Cam Robinson, Utah tackle Garett Bolles, Western Kentucky guard Forrest Lamp, Indiana guard Dan Feeney and Temple guard Dion Dawkins are the leading candidates, but none of them without come without questions or concerns. Ramczyk, for one, had surgery on his right hip in January and started only one season for the Badgers.
There's a chance they'll all slip through the first 20 selections, too. Over the last four years, between four and eight offensive linemen in each draft have been top-20 picks. Matt Kalil was the only top-20 offensive lineman in 2012, but he went fourth overall to the Vikings. The last time an NFL draft was held without a top-10 offensive lineman was 2005.
As recently as 2013, tackle Eric Fisher went No. 1 overall to the Kansas City Chiefs. In 2008, tackle Jake Long was the top pick by the Miami Dolphins. Plug-and-play guys have disappeared, primarily because of the proliferation of spread schemes in a faster-than-ever college game. Offensive lines are developed more as a unit, rather than emphasizing individual technique. When Savage and other evaluators watch prospects at the Senior Bowl, seeing a player in a three-point stance for the first time is not uncommon.
"It's not anybody's fault. It's just that four- or five-star guys coming out of college would rather be known for sacking quarterbacks than protecting them," Schneider said.
Lamp, for his part, expressed confidence he can make a quick, smooth transition.
"I give credit to my coaches. We did everything under the sun. We spread it out. We ran power. We ran zone. We ran gap scheme. We ran option before. We've thrown tackle screens," he said. "I'll be prepared for whatever offense I run."
The pass-friendly state of the NFL has triggered a spike in athletic-freak-of-nature pass rushers, which in turn has put more pressure on the blockers. Offensive coordinators, then, have had to develop more complex pass protection plans. That's another part of the already-steep learning curve for offensive linemen.
"That's one of the only positions you're asking a player to go against an athlete better than him, and go backward," Chiefs coach Andy Reid said. "You're not born that way, and you have a weird stance and footwork. You need hours to progress in that position."
Stricter rules in the latest collective bargaining agreement about offseason practice time have limited those hours, too. Separately, the NCAA has kept a lid on practice time for college teams. With players from power-running programs like Alabama, Michigan State and Wisconsin as the exception, drafting offensive linemen is even more of an inexact science.
"One of the biggest things about college these days, especially in spread offenses, is you really don't have to read the defense. You roll left, roll right," Long said. "The playbook is so simple, and at the next level you have to be able to read defenses, read safeties, read linebackers, try to anticipate what guys are going. The defenses in the pros are light years ahead of what colleges are."