Video: Dalvin Cook's reaction to being acquitted of misdemeanor battery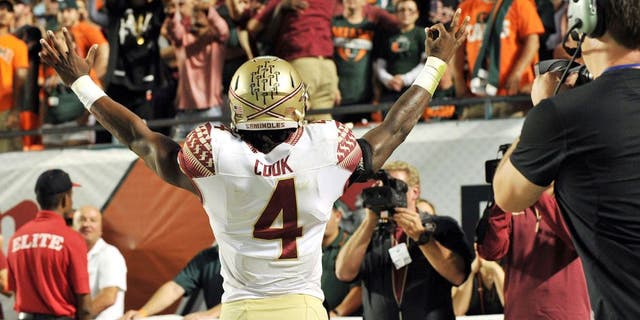 On Monday, Florida State running back Dalvin Cook was acquitted of misdemeanor battery charges and Warchant.com caught the sophomore's reaction to the verdict.
Cook, who had previously been suspended indefinitely from the team has been reinstated by the Seminoles immediately following the news of Cook's innocence.
Last year Cook rushed for 1,008 yards and figures to be a key piece in the 10th ranked FSU offense this season.
(h/t Warchant)