Video: Clemson welcomes back players for a BBQ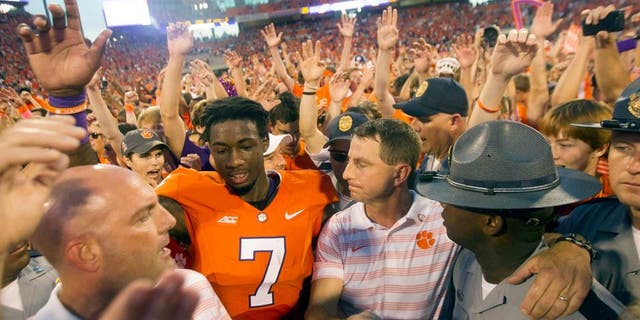 Dabo Swinney wants you to know that when he talks about a family atmosphere at Clemson he means it. That's why the Tigers football coach welcomes back former players each year for a BBQ.
This year, Swinney tweeted out some video from his welcome back party showing former Clemson players talking about what Tigers football means to them.