Victorino's mad dash left impression on Angels' wall - literally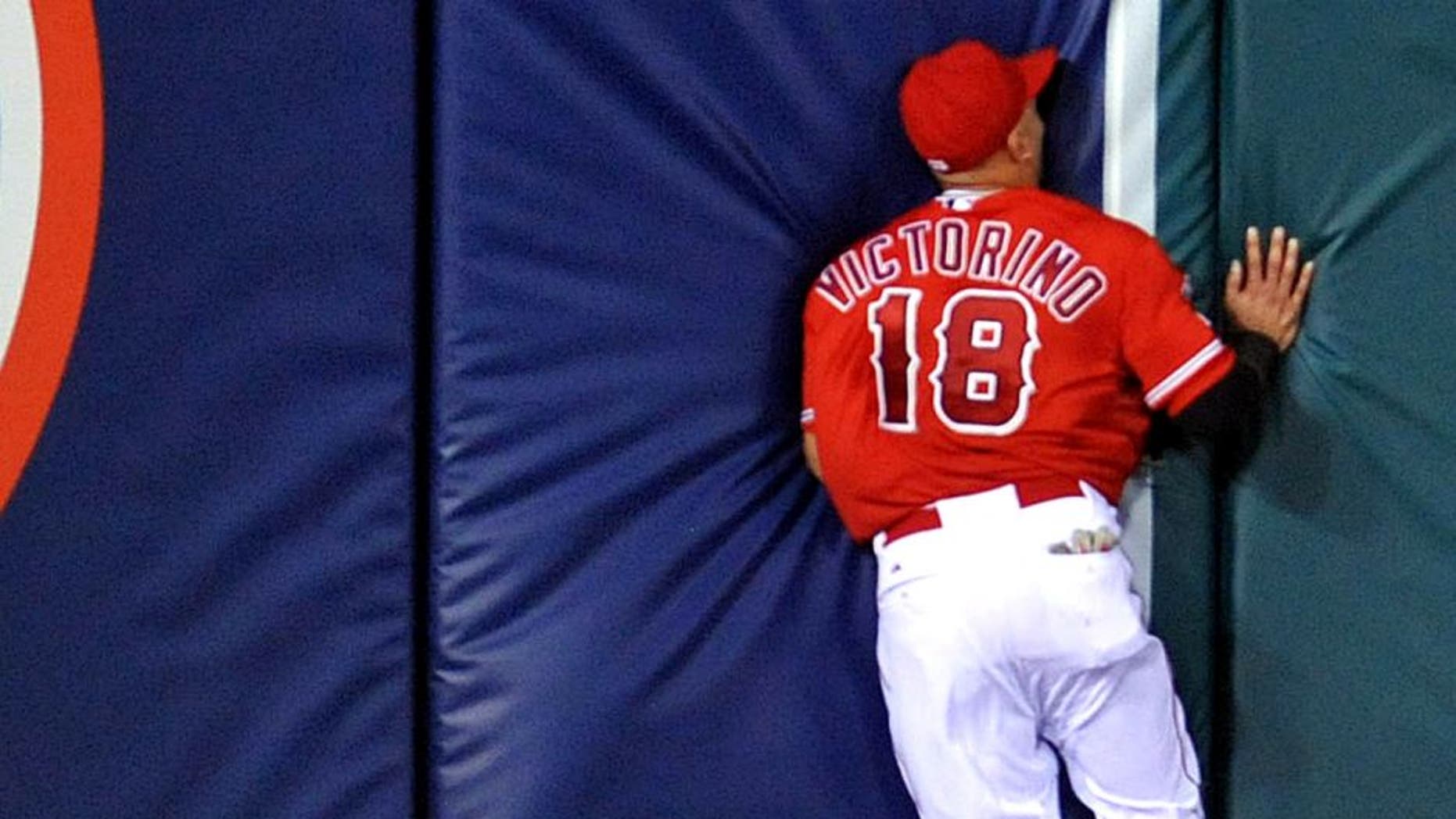 Nobody can accuse Los Angeles Angels outfielder Shane Victorino of taking it easy on defense - not when his efforts to reign in line drives resulted in a partial dislodging of the O.co Coliseum wall a week ago AND sprinting headfirst into the Angel Stadium outfield wall on Friday night.
While one might have an argument regarding Victorino's awareness of the walls he's careening into on a near-nightly basis, the man tries as hard as anybody.
As a result, the Angels made sure to commemorate his most recent wall-thrashing by putting up a temporary tape outline of his impact spot:
That's two times in two weeks he's done this, and there are still a few weeks left of the regular season...so we may not have seen the last of Victorino's high-flying antics.