Victor Cruz admits that boat trip 'definitely wasn't worth it'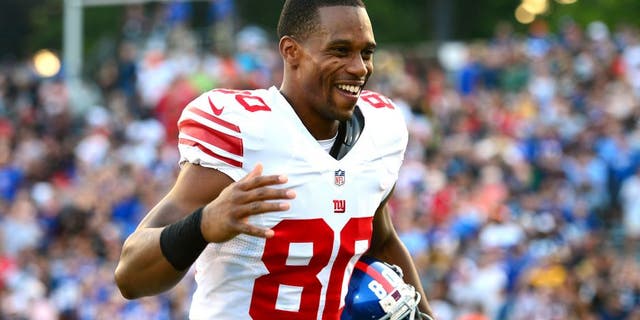 New York Giants veteran wide receiver Victor Cruz appeared on the "Timeout with Taylor Rooks" podcast on Monday where he addressed the much-maligned boat trip that he and fellow receivers took to Miami on the Monday before their wild-card game against the Packers in Green Bay.
Previously, Cruz and Odell Beckham Jr. downplayed the trip while Eli Manning joked about their lack of shirts in the widely-shared photo (below). Meanwhile, head coach Ben McAdoo didn't say much publicly except that it wasn't a big deal, and that the players were on a day off. So were the defensive backs, who declined the invitation.
About four weeks removed now from the excursion, Cruz is singing a slightly different tune. He told SNY's Rooks:
"Looking back on it, it definitely wasn't worth it. At the end of the day, you want to put your mind in a place where you want to succeed at whatever your next task is, especially in a football setting and a football atmosphere."
"You just win a game ... granted it's New Year's Day and you're an adult and you pay your own bills and it's an off-day, so you want to just go out and enjoy yourself. I think the photo is what made it because a picture is worth a thousand words."
Cruz didn't say if the trip itself put the receivers's minds in the wrong place to succeed, or if the criticism the trip attracted caused a headache. One or the other, or both.
The first half of that the Packers-Giants game was competitive until the wheels came off for New York in the second half. It ended in a 38-13 beatdown that saw Beckham commit two costly drops and later punch a hole in a wall outside the team's locker room.