Vic Beasley focused on rehabbing shoulder, but surgery still an option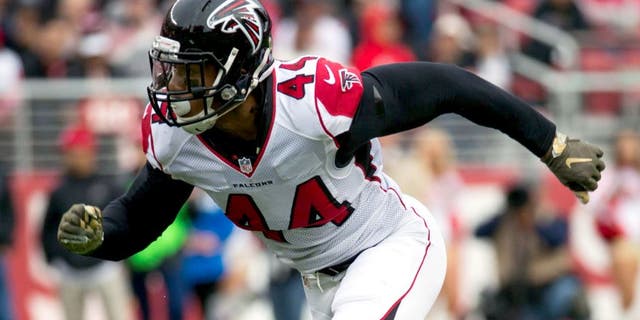 NEWYou can now listen to Fox News articles!
As we know at this point, rookie defensive end Vic Beasley has been dealing with a torn labrum in his right shoulder for the entire 2015 NFL season. While he played through the injury, now is obviously the time to address the injury.
For Beasley, his way of addressing it seems like it may just wind up being a whole lot of rehab, but the option for surgery will remain on the table for now.
Via Michael Cunningham of The Atlanta Journal-Constitution:
"It's a day-by-day thing," Beasley said Monday as players cleaned out their lockers following the end of their season. "I haven't decided if I will have the surgery or not. If I don't, I will just rehab it."
Even with the injury, Beasley didn't miss a game this year, finishing up the season with 26 tackles, four sacks, two passes defended, two forced fumbles and an interception. It was a solid rookie year, but you can bet the former Clemson Tiger is ready to make an even bigger impact in his sophomore season.