Veteran striker Pizarro joins Werder Bremen for a third time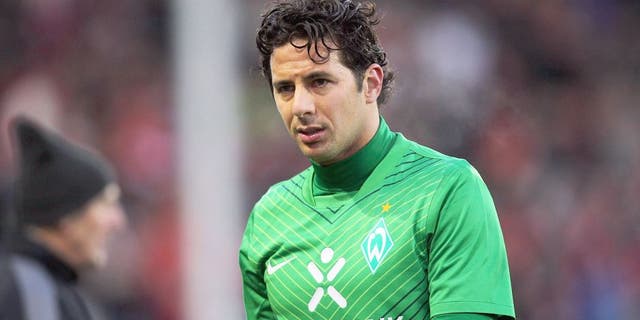 Werder Bremen have signed veteran striker Claudio Pizarro for a third time.
The Peru international, 36, played for the Bundesliga club between 1999 and 2001 and, after moving to Bayern Munich and then Chelsea, he returned for a second spell between 2008 and 2012.
Pizarro then went back to Bayern but was released this summer and is now relishing a return to Bremen.
He told Voetbal International: "I'm looking forward to being here again. It's a very great challenge to get success with this team."