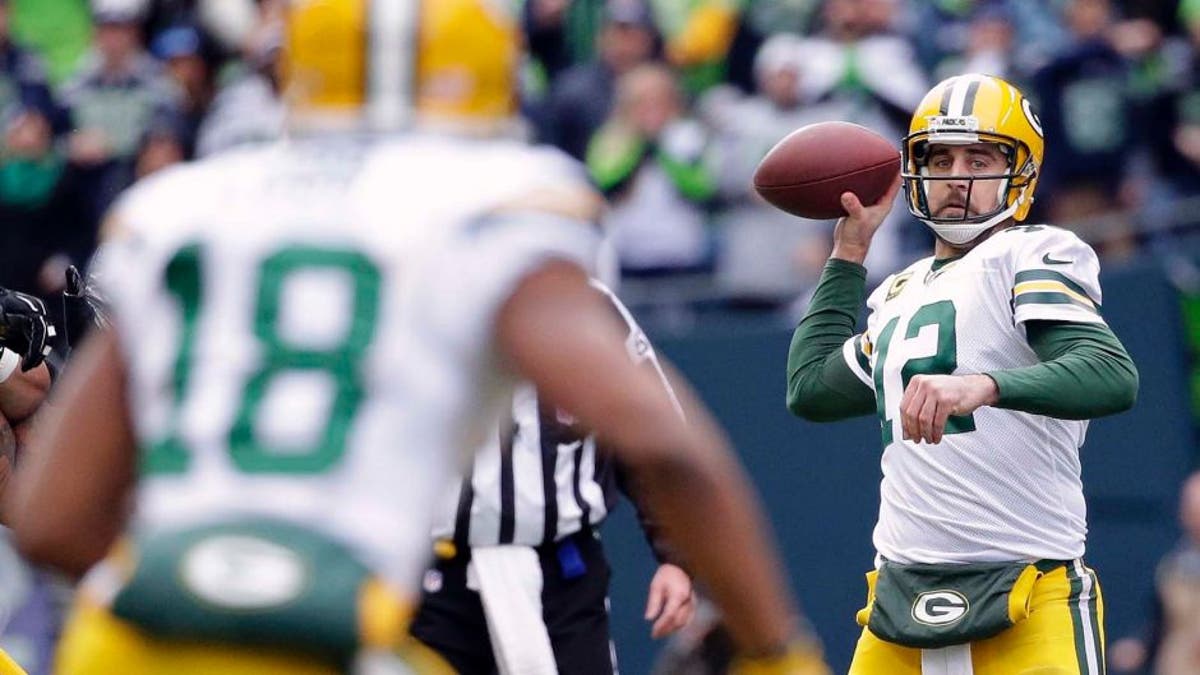 The Green Bay Packers enter the 2015 season with plenty of experience, particularly on the offensive side of the ball. With a veteran understanding of the playbook, the team is able to dive further into some concepts.
"The way our meetings are set up, they're all tailored to the veteran guys. Young guys got to catch up. They've got to dive in to the playbooks a little bit more on their own," wide receiver Randall Cobb said, via Lori Nickel of the Journal Sentinel. "Study a little bit more.
"We're talking a little more in-depth. Instead of just the face of the play, we're talking structure and different coverages and what we see. There's different things that could happen on the same play, and we get in to pretty deep detail on some of those things.
"It's kind of like geometry -- compared to calculus."
On the offensive side of the ball, the Packers have great leaders in Cobb, fellow wide receiver Jordy Nelson and, of course, All-Pro quarterback Aaron Rodgers. Head coach Mike McCarthy also has well-respected assistants in associate head coach (offense) Tom Clements, who's taking over play-calling duties this year, and offensive coordinator Edgar Bennett.
The strong leadership should help Green Bay's inexperienced bunch adapt to the NFL game and turn them into contributors. One young player who's showing evidence of such development is third-round rookie Ty Montgomery.
"He's a very studious guy," Cobb said of Montgomery, per the Journal Sentinel. "He asks a lot of good questions, and that's great to see from a young guy who is that detailed."
With the youth of the team following in the footsteps of its veteran leaders, the Packers are laying the foundation for years of future success.
(h/t Journal Sentinel)
Photo Credit: Elaine Thompson/Contract Photographer