Versteeg's baby 'enjoys' day with Stanley Cup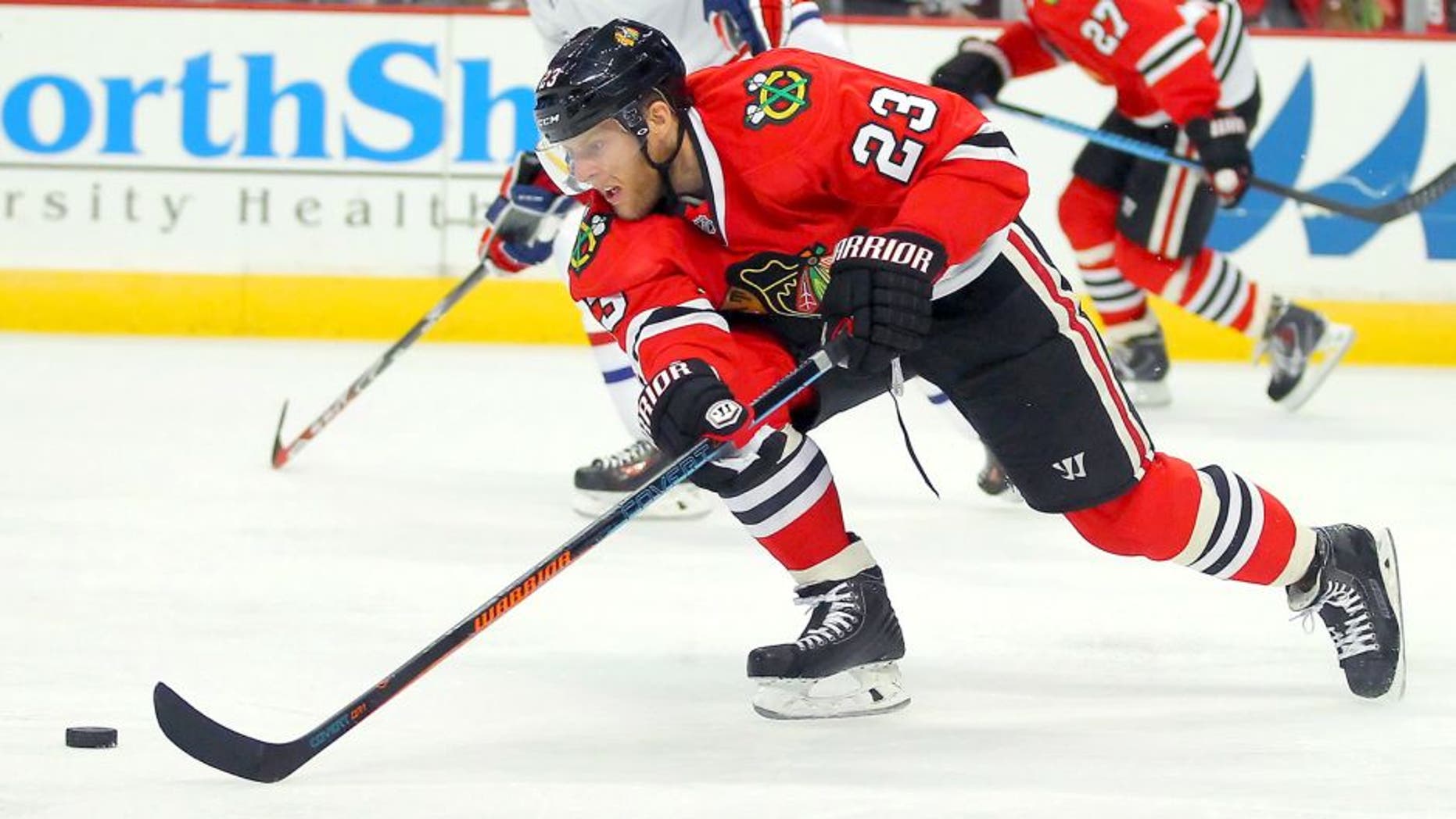 Chicago Blackhawks left wing Kris Versteeg has won the Stanley Cup on two occasions in his career.
While Versteeg most assuredly remembers the first time he touched the Stanley Cup - heck, he has a tattoo commemorating it after the Blackhawks toppled the Philadelphia Flyers in 2010 - the same likely won't be said for his 9-week-old son Jaxson.
Born just prior to Game 1 of the Stanley Cup final, the youngest member of the Versteeg family was placed in the bowl of the trophy as proud papa and wife Brittany smiled for a picture. Jaxson didn't look too pleased with the photo, which was taken on Monday during Versteeg's day with the Stanley Cup in Lethbridge, Alberta.
Versteeg, 29, collected 14 goals and 20 assists in 61 contests last season with the Blackhawks, who won their third title in six seasons after besting the Tampa Bay Lightning in six games.
(h/t USA Today)