Vernon Adams Jr. back to being a 'playmaker' while learning on the job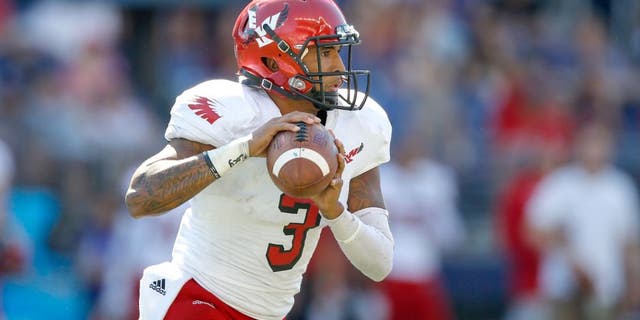 Graduate transfer Vernon Adams Jr. made quite the first impression on the Oregon coaches simply by using his natural instincts. However, as the days have gone by, he's struggled at times to adjust to Oregon's offense.
Offensive coordinator Scott Frost has liked what he's seen, but admits that Adams' progress slowed a bit as he tried to absorb the offense.
"He had a great first day," Frost said Thursday, calling Adams' Aug. 14 practice, according to Andre Greif of The Oregonain. "I don't think he really knew what he was doing. He just played. Then it slowed down for him a little bit because his head was swimming a little."
While Adams may have gotten lost at moments, Frost went on to say that he's been making strides and has not stopped making plays.
"Every day since he's been progressing forward, knowing what to do and being a playmaker on top of that."
When redshirt junior Jeff Lockie was asked about Adams' progress, he said that Adams is doing well.
"He's been doing, once again, a really good job, and asking the right questions," Lockie said. "Me and Taylor we know a lot about this offense. When he comes in and asks questions we do a good job explaining it."
(h/t The Oregonian)