Varner wins Australian PGA Championship; Scott finishes 3rd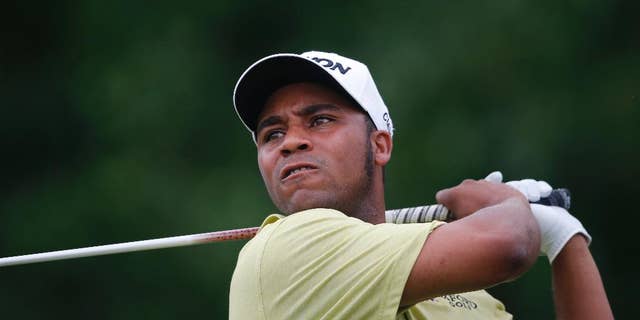 GOLD COAST, Australia – Harold Varner III held on to win the Australian PGA Championship by two shots on Sunday after a roller-coaster last round of 65 that included seven birdies and two bogeys in an entertaining nine-hole stretch at Royal Pines.
The 26-year-old American was a runner-up here last year after losing a three-way playoff to Nathan Holman, but he avoided the extra hole this time. He took a two-shot lead into the last hole and tapped in for par to finish 19 under.
Varner was two clear of Andrew Dodt and four clear of former No. 1-ranked Adam Scott. Dodt held a two-shot lead before the final round but couldn't match it with Varner over the last 18 holes and closed with a 69.
Scott started the last day four shots off the pace but again was wayward off the tee. The 2013 Masters champion kept in touch with three birdies in four holes from the eighth and added an eagle at the par 5 15th before finishing with a 67.
Varner had four top-10 finishes last year on his first full season on the PGA Tour. This is his first win outside of the United States.
He was the first American to win the Australian PGA title since Hale Irwin in 1978 at Royal Melbourne, and the first non-Australian to claim the title since 1999.
"It's the first time I've won off the mini tour but it's a step in the right direction," he said. "I think on the back I only made two pars, but I just hung in there..."
He made five birdies, two bogeys and two pars — on the 16th and 18th — on the back nine.
Varner said he planned a casino visit before heading back to the United States on Monday.