Vandy receiver Duncan to miss season due to injury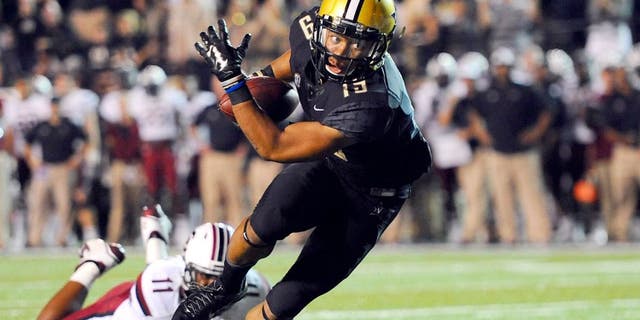 Vanderbilt wide receiver C.J. Duncan, possibly the team's most talented wideout, will miss the 2015 season due to an injury suffered in practice Tuesday.
Commodores coach Derek Mason announced on the team's official website Wednesday that Duncan, a redshirt sophomore, suffered an unspecified lower leg injury during a special-teams drill.
Duncan was third on the team last year in catches with 28, second in receiving yards with 441 and tied for first in receiving touchdowns with four. He also averaged an impressive 15.1 yards per catch while making nine starts. Duncan and junior wideout Latevius Rayford were expected to anchor the receiving corps, which now has only Rayford as a returning starter.
Complicating things for Vanderbilt is that tight end Steven Scheu, who led the team with 39 catches and 525 yards last year, might not be ready for the start of the season after breaking his leg during spring practice, leaving an already-weak passing game in a tough spot.
"I know C.J. is disappointed with the injury, and we share his disappointment," Mason said in the team's press release. "He's one of our most versatile and proven offensive performers, but even more than that, C.J. is very much a team-oriented player. As he recuperates, C.J. will be an encouraging and helpful presence to the receiving corps."