Utley 'getting closer' to making debut at third base for Dodgers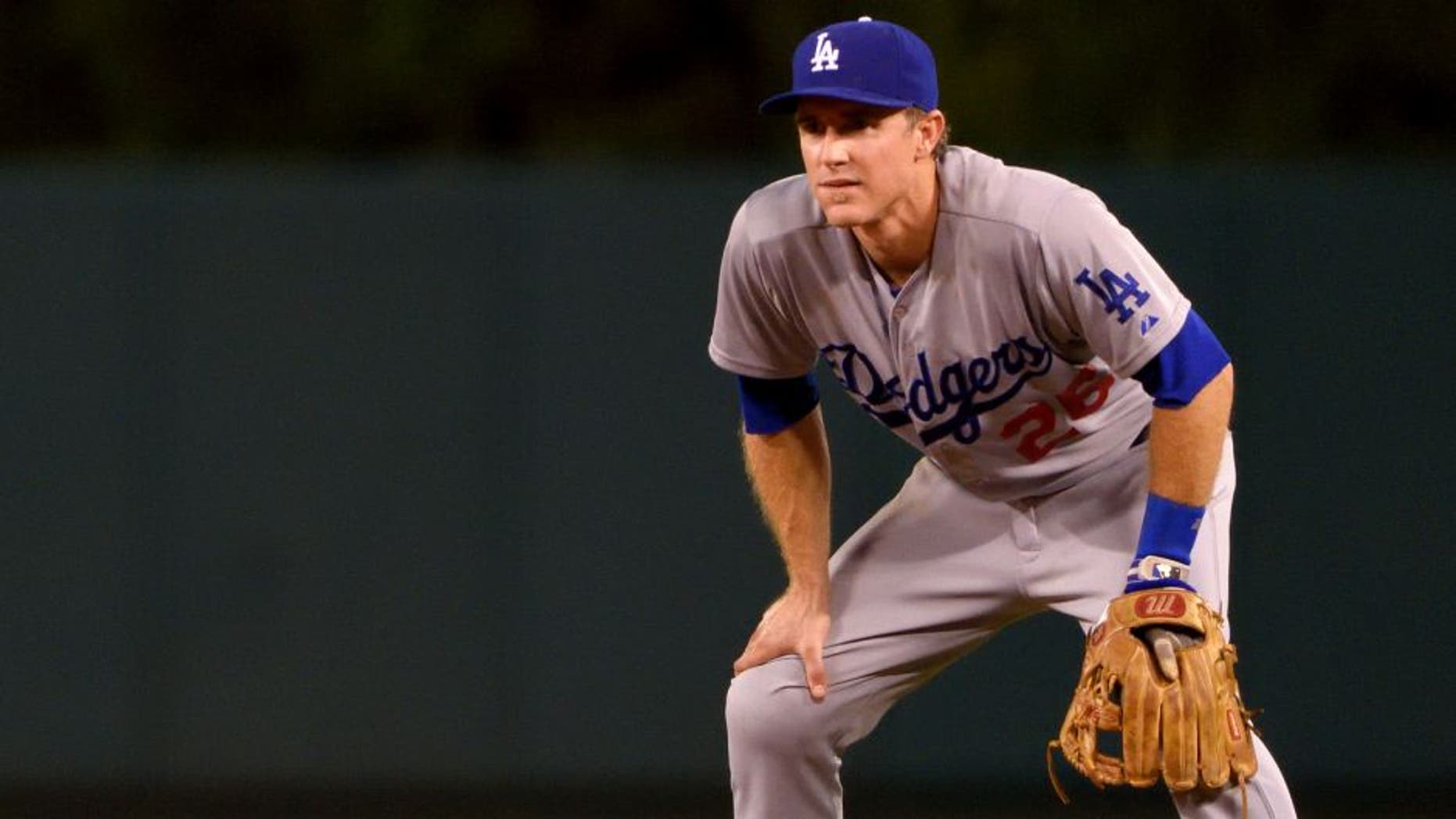 At age 36, Chase Utley will soon carry out a career first.
Now that everyday second baseman Howie Kendrick has returned to the Dodgers from the disabled list, Utley will serve only as an occasional replacement for Kendrick at second base.
However, the Dodgers have been working Utley out at third base since he arrived to the team in August, and the veteran infielder could see some time at the position with Justin Turner banged up in the latter stages of the season.
That is, of course, when Utley is ready to undertake the task.
"[Bench coach Tim Wallach] came to me today and he said it was his best day, that it was really good," manager Don Mattingly said of Utley's workout before Saturday's game. "I think the key there is him getting comfortable where he feels like he can be a good defender over there and we feel like he can defend over there. We're not just throwing him out there and saying, 'OK, whatever.' We just want to get him where he feels like he's not going to embarrass himself or hurt us."
Utley worked out at third base while a member of the Philadelphia Phillies but eventually stopped learning the position and never fielded the hot corner in a game.
Will Utley has played first base previously in his career, including in a start with the Dodgers this season, he has yet to play third base in any capacity at the major-league level.
"We'll keep working this thing and getting together with him, and hopefully we'll have some opportunities to get him there at third and get him comfortable," Mattingly said.
As for when he prognosticates Utley will take third base for the first time in his professional career, Mattingly simply replied, "He's getting closer."
(h/t ESPN)