Utah QB Wilson KO'd with injury in win over Utah State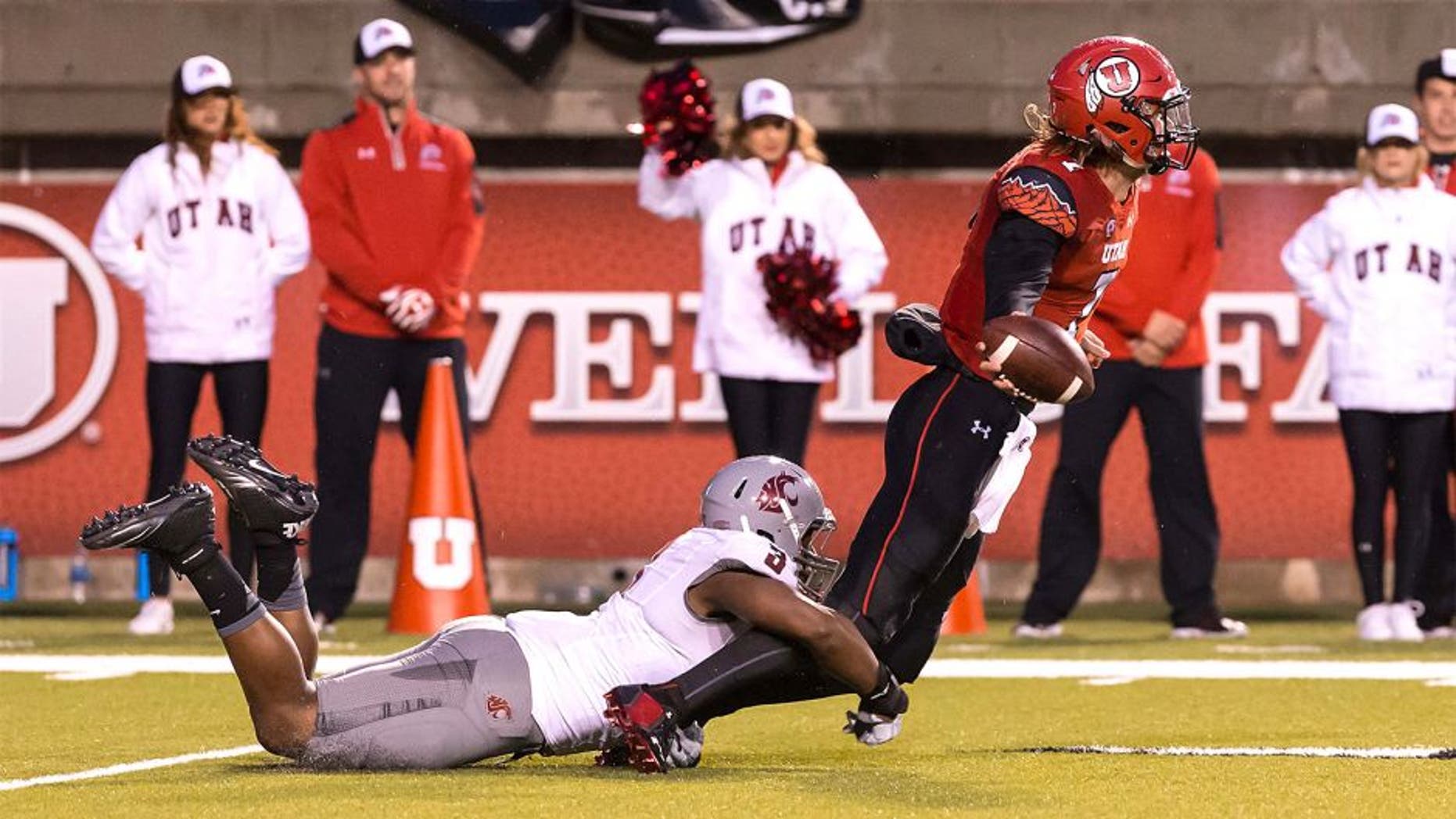 Perhaps the most appealing aspect of the Utah football team this season is its senior quarterback Travis Wilson, who is impressive both through the air and on the ground.
However, during the No. 24 Utes' 24-14 victory over Utah State on Friday, Wilson suffered an injury that sidelined him for the remainder of the game and may keep him out longer. Wilson was also hurt last season.
He returned to the sideline with ice on his non-throwing shoulder and his arm in a sling. He was injured at the end of a 38-yard run that set up Devontae Booker's touchdown that gave Utah a 14-7 lead.
Wilson was impressive in his early efforts, completing 9 of 12 passes for 76 yards without an interception. He added 49 yards and a touchdown on the ground. He also looked great in their season debut vs. Michigan, going 24 of 33 for 208 yards in the air and 53 on the ground.
Kendal Thompson filled in well Friday, completing 8 of 10 for 56 yards and adding 23 yards and a TD on the ground.
The Associated Press contributed to this report.