Utah QB Travis Wilson never believed he wouldn't play again, puts health issues in the past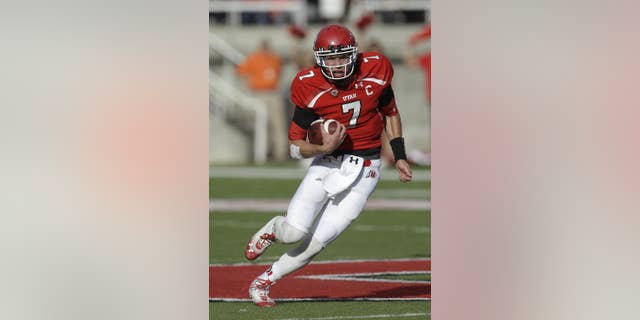 Last November, Utah quarterback Travis Wilson knew he was likely going to miss at least one game with a concussion. But then the doctors found something more, damage to an artery in his brain.
He was told his career was most likely over.
Wilson refused to completely let go. Now he's back with the Utes and hoping to help turn around a team that went 5-7 in each of the past two seasons.
The 6-foot-7 junior finished last season with 1,827 yards passing, 16 touchdowns and 16 interceptions. This season, he's being pushed in fall camp by Kendal Thompson, a transfer from Oklahoma.