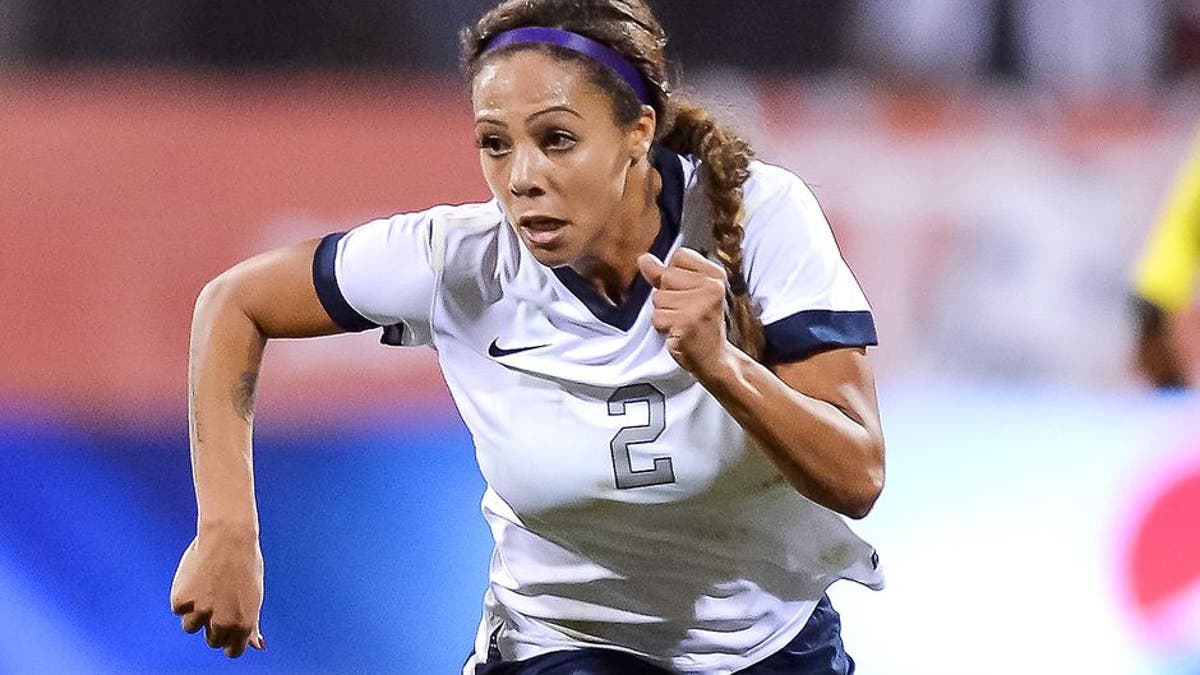 Heading into Sunday, it had beena while since U.S. national team striker Sydney Leroux was playing games, let alone scoring goals. In fact, it had been 656 days since Leroux had surgery on her ankle andthen extended her hiatus to have a baby.
So when Leroux was in the starting lineup for FC Kansas City's match on Sunday, no one knew what to expect. Would 26-year-old Leroux be able to pick up where she left off in 2015, when she won the World Cup with the U.S. women's national team?
It took Leroux just seven minutes to provide an answer:
That's a great finish from Leroux in a return that has been two years in the making to give Kansas City an early 1-0 lead in their 2017 season debut.
(The finish shouldn't beout-done by the beautiful up-field pass from centerback Becky Sauerbrunn, though. What a pass.)
Leroux has yet to be called back into camp for the USWNT since 2015 and if she continues a good run of form in the NWSL, it should only be a matter of time. There will be plenty of opportunities too with a pair of matches in Sweden in June and a rumored stateside tournament in July.
Of course, the USWNT picture has changed significantly since Leroux last played with the team in 2015. Now crop of young strikers like Lynn Williams, Kealia Ohai and Crystal Dunn are pushing players like Alex Morgan, and Leroux will face more competition to get back in than perhaps ever before.
But Leroux's pace and her physical, aggressive style of brings an attacking bite that is different from the USWNT's current striker options. If she continues to play well, she will probably become a real option for USWNT coach Jill Ellis soon enough.
MORE FROM FOX SOCCER